Property in Cyprus a Safe Investment
Residence in Cyprus is a profitable investment, as long as you deal with trusted professionals.
Prime Property Group offers professional services in construction and sales of high quality real estate. The offices of the company are located in Limassol, Larnaka and Paphos.
The company has been working with numerous clients, including foreign and local purchasers, since 2003, and has acquired an impeccable reputation thanks to its professional approach, trustworthiness and knowledge of the industry.
Сonstruction of Real Estate in Cyprus
The developer division of Prime Property Group specializes in erecting modern residential and commercial buildings of the highest quality, setting new standards in city life.
The experience of Prime Property Group in the construction industry and competence of its employees allows the company to implement the most ambitious solutions to the highest possible standards.
Сompany specialists follow the latest international trends in the area of residential construction, which is why each project of Prime Property Group is an example of architectural skill aimed at creating unmatched comfort for the most demanding customer. Each building takes into consideration the requirements and personal style of the client.
The key focus of the company is in closed residential complexes, close to the sea with communal facilities such as a sauna, a pool, and a gym.
Elite Property in Cyprus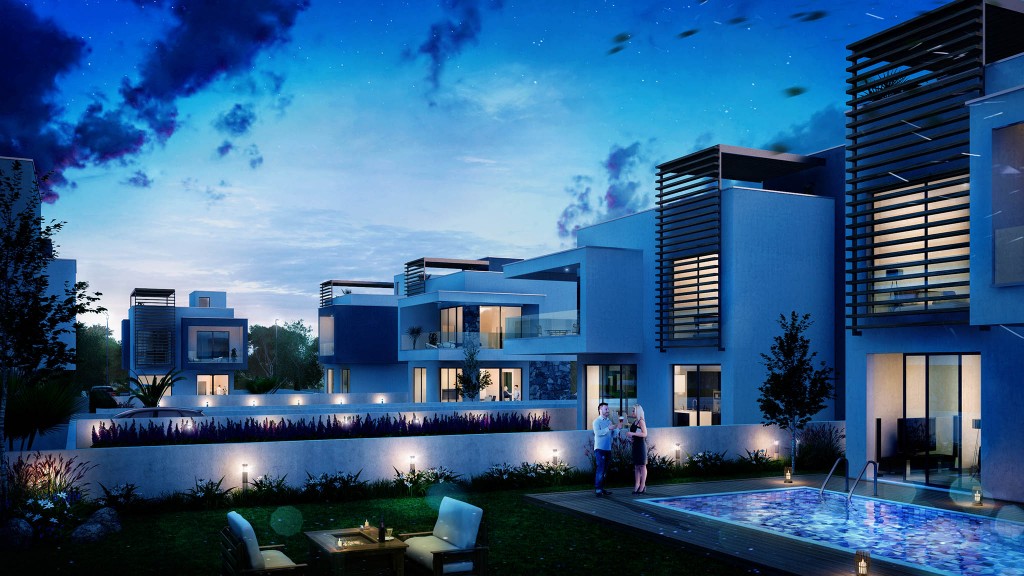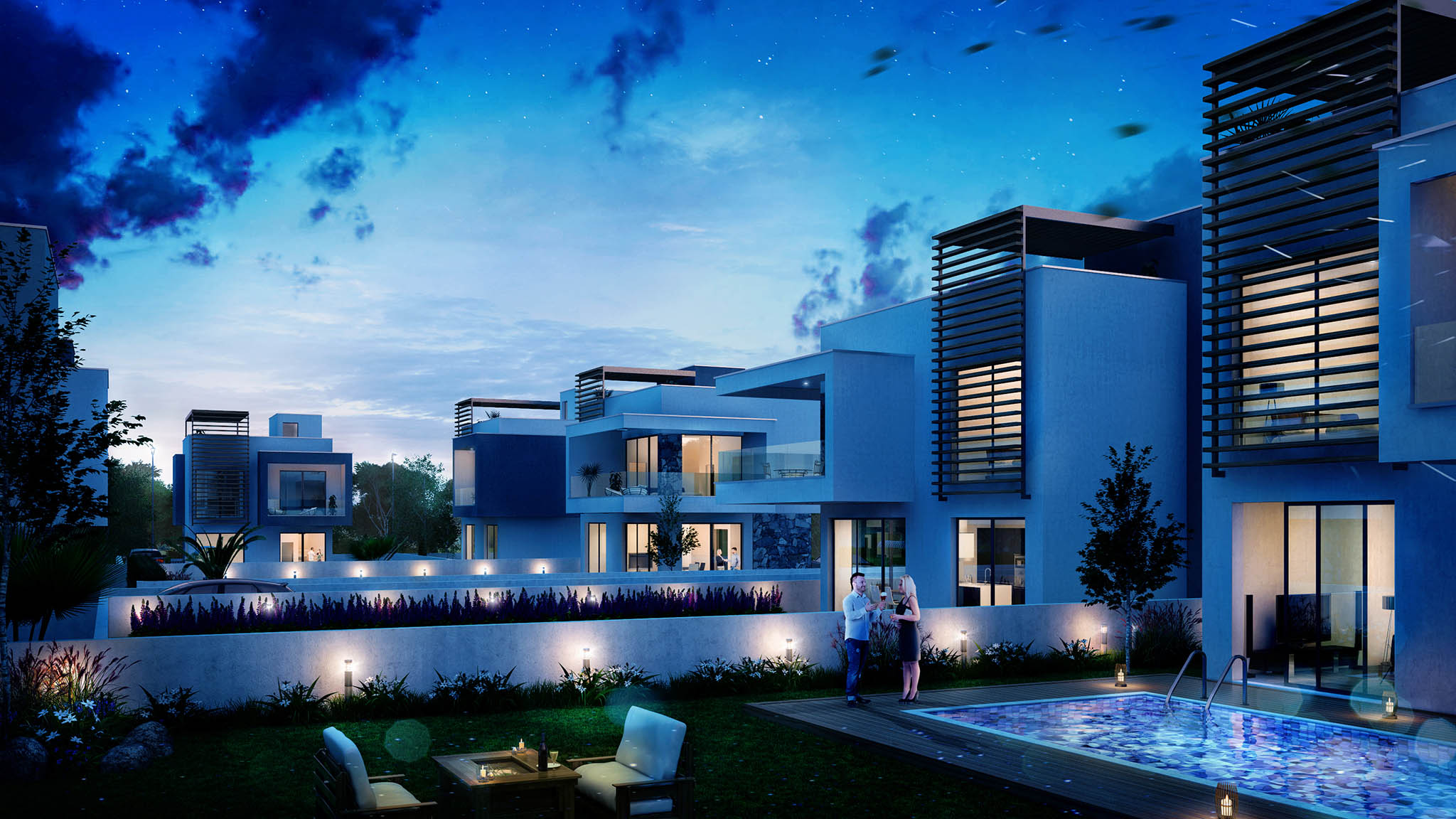 The bulk of constructions include luxurious penthouses and duplex-type houses with personal roofed terraces and infinity edge pools. Please, click HERE for more information about the company's projects.
Prime Property Group is well known for its close attention to details, high quality materials and design. Мarble, parquetry, kitchen cupboards and stylish bathroom suites from well known European producers.
Property Leases in Cyprus
Operations of the company cover four different sectors – dеvelopment, realtor activities, real estate management and lease in Cyprus.
All the services are provided by a team of energetic, experienced and devoted professionals. who understand that buyers of residential property, investors and tenants are primarily interested in a good location, exhaustive post sale services and guaranteed professional and legal transactions.
Immigration Services In Cyprus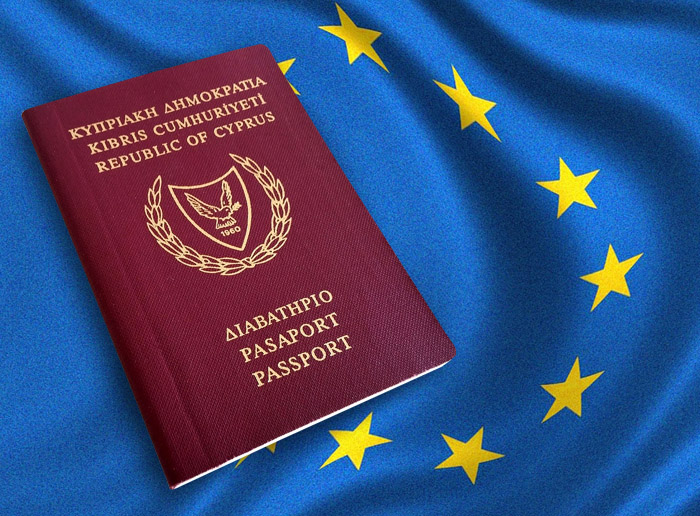 The second area of activity of the company is immigration services. The purchase of real estate in Cyprus entitles some homeowners to a residence permit or European citizenship (Cypriot passport).
Еuropean Citizenship through Investment in Property
minimal investment 2.5 mln euros;
possibility to resell the investment after 3 years;
residence and a job in the Е.С. without a visa;
visa-free entrance to 157 countries of the world;
studies in European universities at lower prices.
Choose a trustworthy partner – Prime Property Group, and your dream house near the sea will come true.
Please, click our website www.prime-property.com to learn more about buying property and receiving citizenship in Cyprus.
Contacts
Head office in Limassol
89 Vasileos Georgiou A' Street, P. Germasogeia, 4046 Limassol, Cyprus
Tel: +357 25 315 300
Office in Larnaca
Kalogirou Bldg, Shop 5, 21 Agias Fenaromeni, 6025 Larnaca, Cyprus
Tel: +357 24 342 050
Office in Paphos
Vasilica Centre Block 1, Office 5, 78 Apostolou Pavlou Ave., 8046 Paphos, Cyprus
Tel: +357 26 962 366
Office in China
Room 64741, Yayuan Apartment, Beijing Friendship Hotel, No.1 Zhongguancun South street, Haidian District, Beijing, China.
Tel: +8618668900529
QQ: 2445835066,2909503034
WeChat:cyprushouseshow
Office in Moscow
Mantulinskaya ul., 14, ZAO, 123111 Moscow, Russia
Tel: +7 495 984 09 98
Office in St. Petersburg
Nevsky Prospect, 22-24, lit. А, pom. 24, 191186 St. Petersburg, Russia
Tel: +7 812 612 26 20
Fax: +357 25 315 301
E-mail: [email protected]
Skype: PrimePropertyGroup