Neomed Institute of Wellness and Rehabilitation is an innovative health care provider offering first-class medical care with heart and grace, employing state of the art synergistic therapies to assist the body, mind and soul in self-healing. We view ourselves as partners with our guests, employees, community, and environment. Our passion is your wellness.
WHY NEOMED INSTITUTE?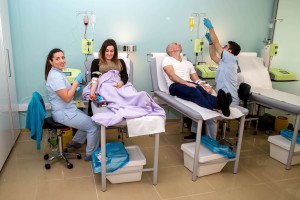 Dedicated care – Committed to excellence with your health and comfort, with customized with five-star level service, compassion and dedication
Connection with nature – Our state-of-the-art healing center is steeped in nature, surrounded by picturesque countryside and away from EMF, noise and pollution. The serene energy of the place calms the spirit and contributes to your healing.
Cutting-edge science – Our medical team adopts the latest technology and methodology in an always learning environment.
Synergistic therapies – Working with world leaders and experts from the medical and naturopathic fields, we employ the very best therapies that work in synergy to assist your path to wellness.
Innovative approach – We are ever evolving and always finding better ways to serve our guests and advance our healing modalities. We seek out the latest developments and discoveries in the medical field and bring our uniqueness to it to create something truly extraordinary.
Exceptional quality – Each of our team members brings expertise, passion, and a deep desire to serve the guests with heart and grace