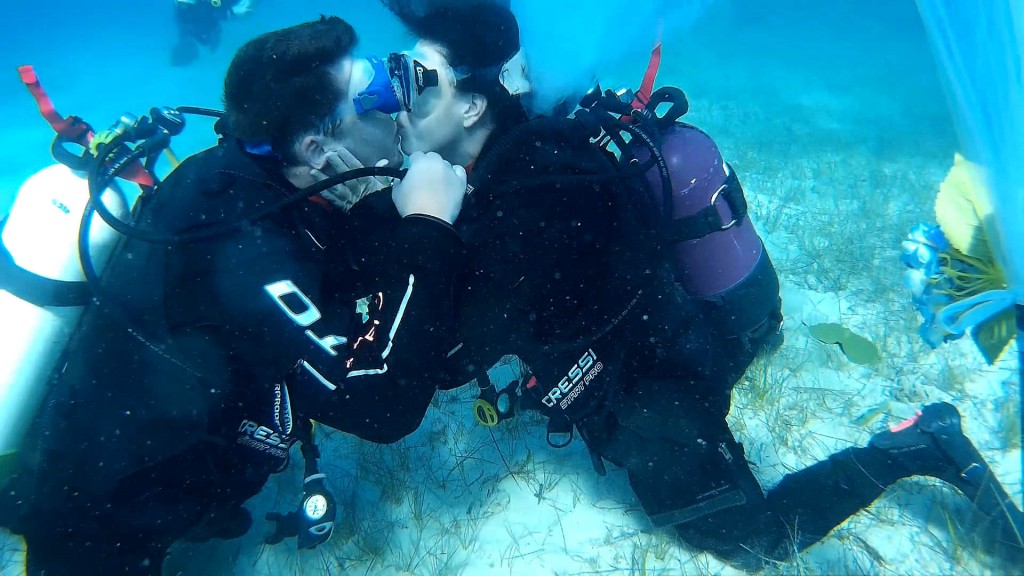 For those who love the ocean and the unusual, the team of Cyprus Inform has prepared a special offer – an underwater wedding in Cyprus.
You will immerse yourself in the waters of the Mediterranean Sea where there are no words, just love.
During the ceremony, you will exchange rings and give a promise of eternal love, after which you may enjoy a sea walk in an underwater garden or visit a natural amphitheatre!
Instructors will control the whole diving process and ensure this is a day to remember for the rest of your lives!
An Underwater Ceremony in Cyprus
You will dive in the place of your choice accompanied by our instructors. Our team will erect an underwater decorated arch for you to add special romanticism to the ceremony. An instructor will hold the ceremony and you can exchange rings underwater!
The whole ceremony will be filmed and pictures taken so you can look back on this day again and again.
You don't have to be a qualified diver to undertake an underwater ceremony and you can also take guests and witnesses with you!
The price of an underwater wedding ceremony in Cyprus
The wedding package includes:
organisation of the ceremony;
the first trial diving PADI (before the ceremony for novices);;
the second diving for the ceremony;
underwater equipment (for the couple);;
a registering clerk;
a memorable certificate;
an underwater decorated arch;
a photographer for the ceremony;
a bottle of champagne + glasses.
The price is 800 Euros.
*The price can change depending on:
The place of residence of the couple, аs well as the place of holding the underwater ceremony.
Qualifications of the couple (diver certificate PADI, SSI, etc.).
Detailed information
Тел. +357 25310692
Skype: kipr.inform.wedding
Тел. +357 97638166
E-mail: wedding@kiprinform.com