Petit Palais Platres Boutique Hotel is a place where you can admire the views of the evergreen forests of Troodos at 1200 meters above sea level.
The hotel is located in a magical place in Cyprus and your stay there will become truly unforgettable.
Since the beginning of the 19th century, it has been one of the most popular holiday destinations for locals and tourists.
Since then, the hotel in the heart of Platres has been a proud landmark.
Find out more about the history of the hotel HERE
Petit Palais Platres Boutique Hotel is managed by the George Tsanos Group.
The hotel has successfully completed a complete refurbishment and entered a new era with style and passion for hospitality.
The renovated hotel was opened on July 24, 2020.
Accommodation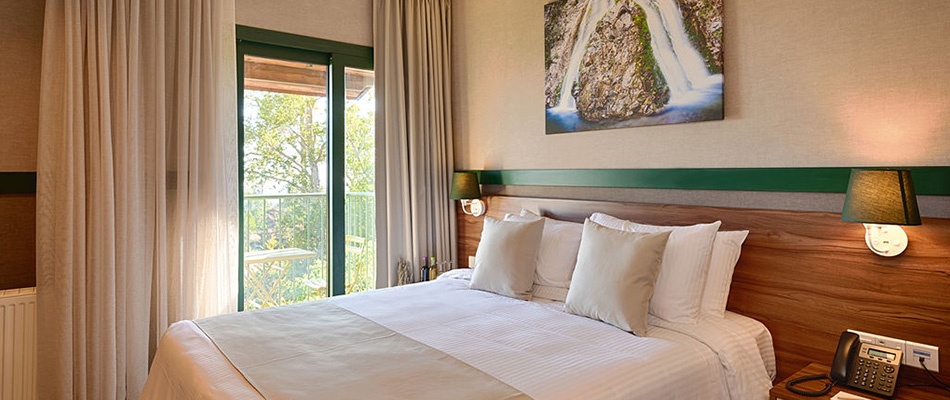 The Petit Palais Platres offers various accommodation options on Bed & Breakfast, Half Board or Full Board terms and is ready to accommodate couples, solo travelers, groups of friends, sports teams, groups with special
interests and family.
Petit Palais Platres has 32 cozy and modern rooms spread over 3 floors, including the 2-bedroom Royal Suite, the Royal Suite and 8 interconnecting standard rooms, ideal for families.
The corridors are named after 3 waterfalls that are in the Platres area – Millomeris, Caledonia and Kantara.
For the convenience of guests, a new elevator has been installed that serves all 4 floors.
All rooms are designed to provide comfort and a pleasant pastime for hotel guests, with magnificent views of the forest or village from the balcony and / or window of the room.
YOU CAN BOOK A ROOM HERE
Restaurant and Bar
The Rendezvous & Garden Restaurant and Savalas Bar can cater to all culinary tastes and offer a unique and unforgettable experience during your stay or during your day visit to Platres Village.
Excellent breakfast with fresh food to start your day energetically, à la carte lunch and dinner on the terrace with friends and family.
During your breaks, you can enjoy coffee, an aperitif or G&T on the new balcony of the main restaurant with stunning forest views.
Restaurant Rendezvous & Garden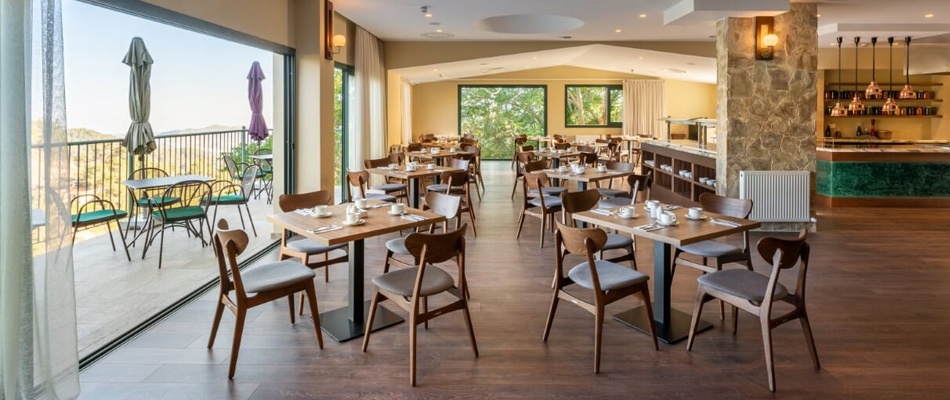 Breakfast is served at Rendezvous Indoor Restaurant daily from 07:30 to 10:30.
Also serves lunch and/ or dinner.
Rendezvous Garden, outdoor restaurant, offers a la carte menu from 12:00 to midnight daily offering various unique a la carte recipes and exceptional beverage creations.
Due to popular demand, we recommend you reach out and make your reservation beforehand by phones: +357 2542 1723
Tel: +357 2542 2723
Savalas Bar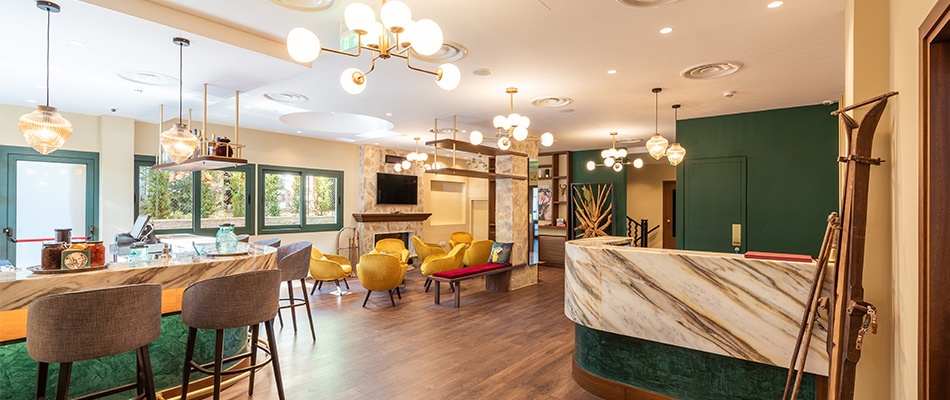 In the bar you will find a variety of alcoholic and non-alcoholic drinks for the whole family, a collection of local and imported branded wines, whiskeys and a variety of cocktails.
TripAdvisor review HERE