True North Yachting Ltd was founded in 2002 and it was the first RYA (Royal Yachting Association)      http://www.rya.org.uk/Pages/Home.aspx Training Centre in Cyprus.
It has been operating ever since as an RYA training center offering the following RYA COURSES: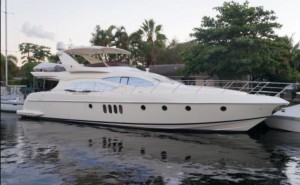 – Start Yachting Practical
– Essential Navigation and Seamanship
– Competent Crew Practical
– Day Skipper Shorebased
– Day Skipper Practical (Yacht)
– Watch Leader Practical (Sail Training)
– Coastal Skipper & Yachtmaster Offshore Shorebased
– Coastal Skipper Practical
– RYA/MCA Yachmaster Coastal Preparation Week
– RYA/MCA Yachmaster Offshore Preparation Week
– Sea Survival
– First Aid
– SRC (Short Range Certificate) VHF
– Diesel Engines
– Radar
The Royal Yachting Association is the most recognize teaching facility in the world as far as sailing. That means that you can expect to be taught by an experience skipper aboard a seaworthy yacht. Our school is inspected annually from UK inspectors to ensure that training yachts and instructors meet the high standards required from the RYA and Maritime and Coastguard agency (MCA).
* All courses practical or theory are taught in English.
* At the end of each successful course the student receives an RYA certificate.
YACHT DISTRIBUTION
In addition True North Yachting Ltd is the distributor of Delphia Yachts http://en.delphiayachts.eu/ and Maxi Yachts http://www.maxiyachts.com/ The company is also involved in the used yacht market and will also take up yacht maintenance projects such as annual antifouling, winch servicing and generally any type of project relating to sailing yachts as we have a very wide network of collaborators.
SAIL MAKING
True North represents AP sails in Cyprus, a Greek sail making Company based in Thessaloniki. We are trained to measure any sail on any sailing boat and we can order any type of sail in any material. Dacron, Taffeta or even more exotic Kevlar or Carbon fibre are some of the sail materials used.
YACHT CHARTERING
We also Charter our Yachts both bareboat and skippered. Besides our own yachts we represent several other owners and we can book half day, daily or even weekly skippered charters for both sailing boats and power boats of various yacht sizes.
TRUE NORTH SAILING TEAM
Finally True North has a racing sailing team, taking part in the Cyprus Sailing Tournament. RCB Bank and Shiseido are our Sponsors. We got Cyprus Champions for years 2014 and 2015, as well as various other awards on many Cyprus Yacht club regattas.
Sailing School
Sailing School: beginners course to help you prevent and solve diesel engine failure.
Mechanical failure is the main cause of rescue call-outs to cruisers. Basic maintenance and engine care will help ensure that you are not part of this statistic. Most engine problems can be avoided by taking simple precautions, and you don't need a detailed mechanical knowledge. This course teaches you how your engine works, how to keep it healthy by using basic checks and maintenance procedures, and how to get it started again in the event of a breakdown. Whether you sail a yacht with an auxiliary diesel engine or are a motor cruising enthusiast, this course could not just save you money, but one day could save your life.
Course topics include:
– the principles of diesel engine operation
– the systems and parts of the engine
– fault finding
– rectification of common problems
– bleeding the fuel system
– changing the impeller
– routine maintenance
– winter lay up procedures
MARINE RADIO (SRC) COURSE 
A course for anyone who owns a fixed or handheld marine VHF radio. A radio is an important piece of safety equipment on board and it is vital to understand the correct procedures.
The Short Range Certificate is the minimum qualification required by law to control the operation of VHF and VHF Digital Selective Calling (DSC) equipment on any British flagged vessel voluntarily fitted with a radio. This includes both fixed and hand held equipment using International channels. A radio is an important piece of safety equipment on board and it is vital to understand the correct procedures. Unnecessary transmissions could block out a Mayday distress call.
Course topics include:
– the basics of radio operation
– the correct frequencies (channels) to be used
– distress, emergency and medical assistance procedures
– making ship to shore telephone calls
– Digital Selective Calling (DSC) using simulators
– Global Maritime Distress and Safety System (GMDSS)
– Emergency Position Indicating Radio Beacons (EPIRB)
– Search and Rescue (SART)
The course will be taught and examined using radio simulators. The exam will also include a short written test.