One of the largest Cypriot construction companies, building and selling property in Cyprus for over 30 years.
Aristo Developers has designed and created buildings all over the island.
The company offers a wide variety of high-quality real estate for rental or purchase, and a professional and efficient after-sales service.
Property in Cyprus from Aristo Developers:
Residential complexes;
Apartments;
Townhouses;
Exclusive villas;
Golf villas;
Land;
Large-scale projects for investment.
Certification and quality
Aristo Developers has global accreditations and is the founder of a group of supporting subsidiaries.
The quality and reliability of property built by Aristo Developers are approved by the Cyprus Chamber of Commerce and the International Organization of National Quality (NQA) (ISO 9001). The company is a member of the international organisations "Ecomanagement" and "Audit of the EU" (EMAS), and also FIABCI, the International Real Estate Federation.
Aristo Developers has been a member of the Dolphin Capital Investors group since April '07 (a company specialising in real estate investment, that targets the residential real estate sector in emerging markets and is listed on the London Stock Exchange's Alternative Investment Market.
Cyprus citizenship
Aristo Developers provides a large variety of investment properties suitable for obtaining Cypriot citizenship.
Conditions for obtaining Cypriot citizenship with the acquisition of real estate:
Purchase of residential property worth 2,000,000 euros.
The investment can be in one or more real estate units.
The sale of real estate is possible after three years from the date of purchase, but with preservation of the property for an amount not less than 500 thousand euros.
The absence of previous convictions.
Acquisition of citizenship for the parents of the investor when confirming the ownership of their property (value from 500 thousand euros without VAT), which is their place of permanent residence.
The company's professional employees will carry out comprehensive consultations for the buyers, show them a diverse range of property, and offer flexible payment terms.
Aristo Developers' Projects:
Contacts

Tel.: +357 26841800
Fax: +357 26938290
E-mail: [email protected]
Address: 8 Apriliou 1st Street, 8011 Paphos, Cyprus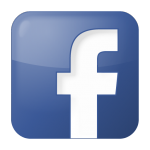 Opening Hours:
Monday — Friday (except Wednesday): 8 am — 5 pm;
Wednesday: 8 am — 5:30 pm;
Saturday: 8 am — 1 pm.