Italian restaurant in Cyprus
Il Cavaliere Italian Ristorante, a restaurant offering outstanding Italian cuisine was established in 1999. It is located in the centre of the resort of Pernera, which is about 20 minutes walk from the famous Protaras city.
Il Cavaliere Italian Ristorante offers 100% authentic and traditional Italian and Mediterranean dishes.
High quality fresh ingredients used for preparing signature Italian dishes, professional and helpful staff as well as warm hospitality – this is what makes Il Cavaliere Italian Ristorante a great place to visit and experience a truly authentic Italian atmosphere in Cyprus.
Menu of Il Cavaliere Italian restaurant
For more than 17 years chefs of the restaurant cook different variety of pasta, meat, fish and vegetarian dishes to present a traditional Italian flavour to the restaurant's guests.
The owner of the restaurant Mr. Sotiris, a restaurateur with many years of experience, selects the best Italian dishes for the menu to offer an authentic Italian experience for every guest.
Il Cavaliere Italian Ristorante menu includes:
selection of pastas;
fresh fish and seafood;
meat dishes;
variety of pizzas;
dishes cooked on the grill;
assortment of snacks and salads;
dessert;
home-made ice cream and sorbet.
Il Cavaliere Italian restaurant also offers a special set menu for the convenience of guests.
Restaurant with playground in Pernera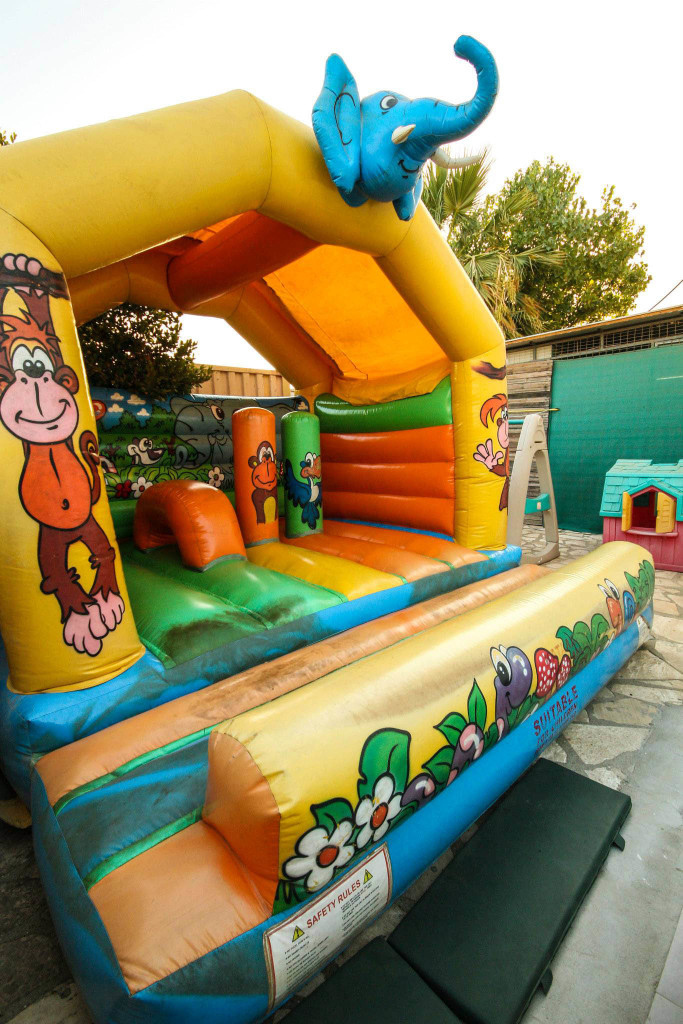 Little visitors will be offered a delicious children's menu, they will also find an exciting 'Little World' playground outside the restaurant with a magic inflatable castle and a big TV screen showing the best cartoons.
Il Cavaliere is a restaurant where special attention and personalized approach is offered to families with children. Apart from outstanding menu dishes guests will also enjoy fun and leisure activities.
Weddings and celebrations in Cyprus
Il Cavaliere Italian Ristorante offers organization and catering for various events:
weddings;
birthdays;
christenings;
children's parties;
other solemn events.
A discount of 10% is offer to all Cyprus Inform card holders
Photo Gallery