The restaurant-bar international cuisine in Paphos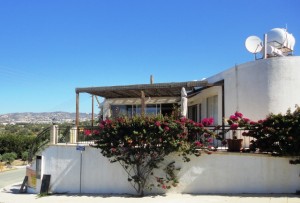 Paradise Restaurant and Bar is a little family restaurant-bar with international cuisine, which opened in Paphos in 2010, and is friendly and welcoming to both locals and tourists who not only like to eat nice food, but also relax in a homely atmosphere.
A comfortable interior, excellent service and a wonderful panoramic view of the city will help you to comfortably relax in the Paradise Restaurant and Bar in Paphos. The restaurant hall is perfect for organizing various events and parties, and can accommodate up to 46 people.
Paradise Restaurant and Bar in Cyprus organizes the following events:
Charity events;
Buffet lunch;
English themed traditional lunch;
Theme nights;
Private parties;
Live music and entertainment.
Charity events
Paradise Restaurant and Bar has been actively involved in charity, assisting the Cat Park animal shelter in Tala, and organizations who need attention and financial support by donating their cook books and tips.
Lunch "buffet" and English themed traditional lunch in Paphos
If you are planning to visit the Paradise Restaurant and Bar with your family or a group of friends don't forget to book in advance. You can call +357 99 033693 or check Facebook to learn more about the themed parties and offers Facebook.
On Fridays from 12:30 to 15:00 there is a buffet lunch at the family-run restaurant, where visitors are offered two dishes at a cost of €5,90.
On Sunday, from 13:00 to 15:00, you can enjoy a traditional English lunch of two (€10,50 ), or three courses (€12,50).
Because Paradise is an international restaurant anyone will be able to find a dish to their taste – or try something new.
Entertainment programme and live music in Paphos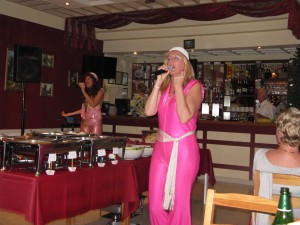 Despite the fact that Paradise is a small family restaurant, it is perfect for private parties.
During the summer you can reserve a table for up to 40-46, less in winter – about 30-36 seats.
In the Paradise Restaurant and Bar, in addition to a great international cuisine and homely atmosphere, you can listen to live music, which will fill your evening with a sense of romance and an unforgettable memory of your holiday.
Be sure to check out the family restaurant and bar in Paphos and appreciate the quality of service!
Photo Gallery