If you want to profess your feelings but can't find the words, if you can't be with your loved one on a special day , or if you want to surprise someone, just order a bouquet of stunning flowers and it will do it all for you!
A bouquet of fresh, fragrant flowers doesn't just please the eye with its beauty, it can convey even more than words themselves. Contact Anthemio Flower shop in Nicosia and their experienced team of florists will offer you the best solution.
Anthemio Flower shop in Nicosia
Anthemio Flower shop was established in Nicosia and stocks a wide variety of type and species of flowers, and delivers to the Nicosia region of Cyprus.
Anthemio Flower shop in Nicosia is a great way to arrange flower deliveries via a reputable and long established florist. As a result you can be sure of excellent service and beautiful flowers.
Flowers in Cyprus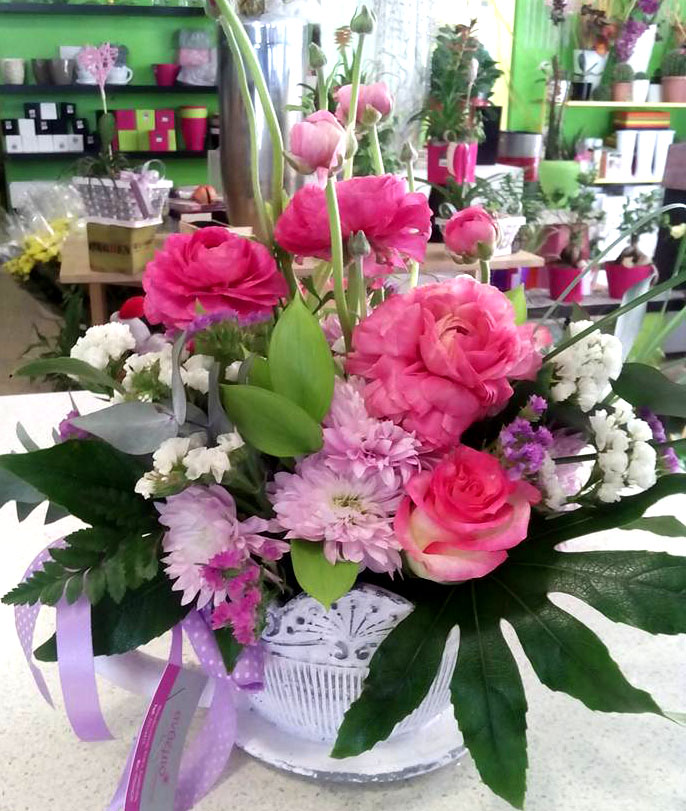 There are impressive red roses or delicate lilac orchids, gorgeous pink tulips and fragrant white koala, or maybe you'd prefer a modest violet, or bright sunflowers? The Anthemio Flower Shop in Nicosia will help you choose the best flowers for the occasion, based on your requirements and taste preferences.
This will be a beautifully presented gift to your mother, girlfriend or colleague, as a declaration of love or an expression of gratitude in the language of flowers!
Anthemio Flower Shop also delivers bouquets to order.  In consultation with the flower shop you can create a unique combination for a bouquet from a variety of flowers, which will then be delivered to the specified address.
Flower delivery service in Nicosia
You can arrange for the delivery of flowers from the Anthemio Flower Shop for Nicosia and the surrounding areas.
Deliveries are carried out daily. It is advisable to order before 12 noon so that delivery of your bouquet is guaranteed for that day.
Discount for Cyprus Inform cardholders with purchases flowers from store
10% from 10 euro
20% from 20 euro
25% from 30 euro
Photo Gallery