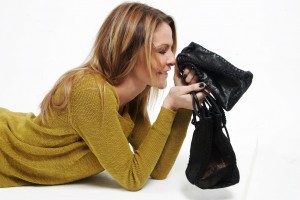 WINDOW Boutique is a unique store of designer clothing and accessories. Here is a corner of high-fashion in Limassol where you can express yourself in your unique style.
An exclusive feature of the boutique is the ability to produce custom-made clothes and accessories from your favourite designer – you can order trousers, hats or bags.
All the boutique's designer items are made of high-quality materials, using fabric, fur, various textures and original colour combinations to make your style unique.
The owner of the store, Thalia Michaelidou Sarris, will help you to "Create your style, unique to yourself and inaccessible to others" © Anna Wintour.
Individual trouser design by E-Kollins
Traditional patterns of E-Kollins company trousers ideally emphasise the female figure, thanks to the careful selection of materials, special cutting and sewing techniques and 40 years experience.
Only in the WINDOW boutique in Cyprus can you enjoy classic trousers from E-Kollins to suit any figure!
Summer Collection La Bottega di Brunella
Original Ioanna Solea bags
In the WINDOW Boutique, you will find pieces from the famous Italian designer, Ioanna Solea, who is of Cypriot origin. She has managed to clearly express herself and has worked with designers such as Valentino and Piazza Sempione. Her work also graced the September issue of Vogue in 2016.
Original designer handbags by Joanna Solea, decorating the boutique's showcases, are made of soft leather, with floral embroidery and high-quality decorative elements. Elegant bags by Ioanna Solea will be a luxury fashion accessory and a bright accent to complement your unique look!
Exclusive Grevi hats in Cyprus
Grevi is a family owned company based in Tuscany, and one of the most prestigious brands of headwear in the world. Grevi's exclusive Italian hats will give your image an element of charm, femininity and magnetism.
Stylish summer hats and soft, felt, demi-season hats, artfully decorated with unusual adornments, ribbons and luxury stones, will delight all hat lovers. Complete your style with the exclusive and fashionable Grevi hat. Immerse yourself in the world of fashion and beauty with WINDOW!
Catalogue of exclusive brand clothes
The Window is an innovative and stylish store where quality is a priority. There are many exclusive hand-made garments of world famous brands from Japan, Portugal, Italy, France and Greece.
The Window officially represents the following brands in Cyprus:
La Bottega di Brunella;
Alysi;
Brand Unique;
Mara Hoffman;
Kyoko;
Pé de chumbo;
E-Kollins;
Ioanna Solea bags;
Whole 9 yards, Milk and Honey;
Narciss, Kontessa;
In bed with you;
Callista bags;
Venia Mitropanou;
Grevi hats;
Iphigenia Loukou;
Petalouda;
Stil Tre shoes.
Seasonal discounts
The Window has a flexible system of seasonal discounts, so the winter sale begins on January, 7th and until March 10th (inclusive) with unique opportunity to purchase bags, furs and accessories with a 50% discount.
Photo Gallery