While the USA presidential hopefuls are building their pre-election campaign using the topics of migration and inequality, the world is witnessing a growing tendency emerging at the edge of these two spheres – economic citizenship.
More and more countries are offering their passport to wealthy people in trade for investments each year. Thus, only in 2014 the total amount that was spent for purchasing citizenships of various countries reached USD 2 billion.
Caribbean — the "capital" of economic relocation programs
For certain, Caribbean Islands can be qualified as the global "capital" of programs allowing receiving citizenship by investment. Thus, a prospective investor can get Dominica's passport having made investment for USD 100 000.
If you invest USD 400 000 in property or donate USD 250 000 to the Island Development Fund, you are able to purchase the citizenship of Saint Kitts and Nevis. The similar amounts are required to obtain passport of Antigua and Barbuda plus five days of residency during the first five years of citizenship.
Only in 2015 the Caribbean countries sold approximately 2000 passports through citizenship by investment programs; and this indicator is 100% higher in comparison to the amount of issued passports for the previous five years.
However, not only Caribbean programs are attractive for prospective investors. For instance, the Republic of Cyprus offers the EU citizenship for EUR 2.5 million minimum investments. Meanwhile, not all the countries sell their citizenship directly.
Some countries such as the United States of America and the United Kingdom allow rich investors to obtain citizenship through preparatory residency. The investor, who invests USD 500 000 and creates 10 new work positions, can apply for the EB-5 investor Visa.
The United Kingdom requests to invest minimum GBP 2 million. In both countries an investor has to live some time holding resident status before obtaining citizenship. And almost all economic citizenship programs involve additional expenses besides main investments.
The reasons of passport market rapid growth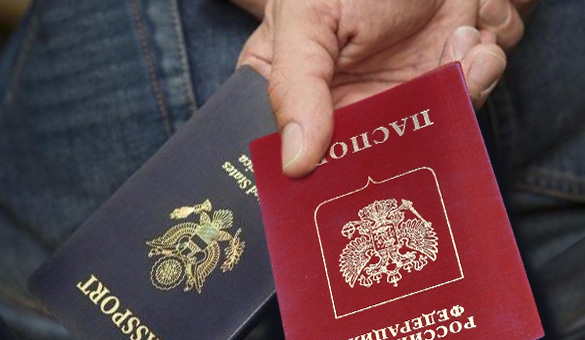 Well, what is the reason of so rapid development of passport market?
Primarily, the majority of buyers are running away from internal instability of their native countries, wars and political uncertainty are also becoming key factors. As a result, countries that offer an opportunity to purchase second citizenship are on velvet. For example, Saint Kitts and Nevis reduced their debt from 164% of GDP in the year 2010 to 104% of GDP by the end of the year 2013, by having sold their passports. And already in 2014 the passports became the most beneficial export of the country and assets, received from passport business, composed more than 25% of governmental GDP. The main purchasers are Russian and Chinese investors who buy approximately 50% of passports offered by Saint Kitts and Nevis. It should be noticed that Chinese investors also put money actively in EB-5 American Investor Program.
The second important factor of buying second citizenship is the freedom of movement factor. For instance, the passport of Saint Kitts and Nevis provides with visa-free entry to 150 countries. And passports of the USA, the UK and Canada will open 170 countries to you.
We should not ignore another prevailing factor of purchasing second citizenship – taxation. The Caribbean countries, that sell their passports, guarantee 0% tax on succession, donation, capital gain and income received from abroad.
Having summarized all these factors, we can come to the conclusion that programs of obtaining citizenship by investment will develop and grow in the future. Wealthy investors are highly interested in keeping their assets safe in "smooth water" in modern circumstances of uncertainty of both political and economic systems. Moreover, it should be expected that a range of countries will offer new options of purchasing economic citizenship in order to increase their budgets, competing for each eventual investor.
The specialists of EASY-IMMI know that purchasing second citizenship is the best option to secure not only your business but your private life. That is the exact reason why we are offering you to use our service in buying citizenship of Cyprus, Malta, and Caribbean Islands: Saint Kitts and Nevis, Antigua and Barbuda, Grenada, Dominica, and completion of Residence Permit in the USA and the UK.
Sources: EASY-IMMI
DISCLAIMER: EASY-IMMI is not responsible for, and expressly disclaims all liability for damages of any kind, arising out of use, reference to or reliance on any information contained within this article. Although this article may include links providing direct access to other internet resources, including web sites, articles and/or any other information, EASY-IMMI is not responsible for the accuracy or content information contained herein.