Real estate ownership, as well as investment properties, for many businessmen has become a symbol of stability and financial success. Purchasing and investing in real estate in Cyprus is a double profit!
Due to the peculiarities of the Cyprus legal system and the mild climate of the island, the property market in Cyprus is particularly popular among foreign investors. How to buy property in Cyprus and profit? First Class Homes real estate agency knows!
First Class Homes profile
First Class Homes is a company based in Limassol, engaged in real estate purchase/sale and rental in Cyprus, as well as providing consulting and additional services in this area, including obtaining permanent residence (pink slip) and European citizenship in Cyprus.
The company's approach to real estate sales in Cyprus is characterized by innovation and effective results, and First Class Homes is a worthy competitor to other real estate companies in the market. Agents of the company give exclusive agency services and attain excellent results!
Real estate agency services in Cyprus
First Class Homes in Cyprus offers a full range of real estate agency services. Together with other standard services you can:
get advice on the real estate market in Cyprus,
invest in commercial or residential properties,
buy, sell and rent an apartment, villa or penthouse in every city in Cyprus!
obtain permanent residency (pink-slip) or European (EU) citizenship in Cyprus.
Why First Class Homes?
Using First Class Homes real estate agency in Cyprus you will receive a number of advantages and benefits:
Firstly, you will be offered the profits on investment portfolios, which are second to none in the European market.
Secondly, you will get detailed information about the property market in Cyprus, and the possibility of business advice on any questions you may have
The company's advice on short and long term investment in Cyprus has been sought by some of the world's leading financiers and financial publications, particularly in relation to long term investment in Cypriot real estate.
Thirdly, you will have the latest information and access to all of the finest developments in Cyprus.
First Class Homes work only with Cyprus real estate agents, who have access to all offers and information about real estate developments.
First Class Homes will help you benefit from investing in Cyprus!
Contacts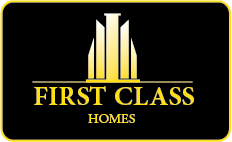 Address: Amathountos 32, Zana Complex, Shop 5, 4532, Agios Tychon, Limassol, Cyprus
Tel: +357 7000 0889
Fax: +357 25 312073
E-mail: [email protected]