How to get to Cyprus successfully
General recommendations
"I used to have a house here but I wasn't pleased with it, so I sold it and bought another one.  Now I'm happy".  This seems to be the general feeling for many people who've bought property in Cyprus.
Unfortunately 90% of spontaneous purchase of real estate by foreigners is unsuccessful.  What's the reason for this, what are the general principles of selecting real estate in Cyprus, and how can we avoid making mistakes? For any questions regarding buying, selling or renting properties in Cyprus, please contact our Real Estate department TheIslandProperty.com.
The most common property dealers in Cyprus are developers / builders who have real estate for sale.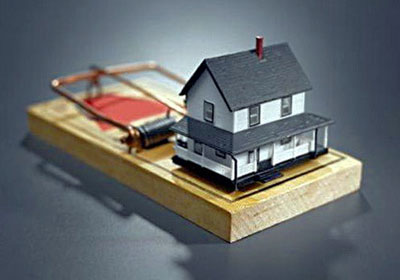 These companies allocate huge amounts to active public relations and advertising.  They begin to work with the client even before they arrive in Cyprus; they give them a tour once they're on the island and try to ensure the customer has no contact with other real estate sellers.
One developer in Paphos has 30 unsold properties, and in this current crisis loses one a year as compensation for unpaid interest on loans.  For this reason, each property sold not only gives the developer a profit, but also an opportunity to pay off debts.
Needless to say they won't let you go easily as you are bringing in money.  The developer doesn't care about you or your interests, but only about what is most beneficial for himself.
Much less dependent are realtors and brokers who have a much wider selection of real estate, for which they receive a commission upon sale.  As a rule, realtors don't care what they're selling as the commission is the same percentage on everything.  Most realtors, unless engaged by a developer, are primarily concerned with the customer's satisfaction.
A purchase of real estate is a serious step and should not be rushed into.  Great care should be taken.
Buy or rent?
There is, of course, an advantage in buying a newly built property.  There's no 'atmosphere' that can sometimes come with an older house.
Conversely, the newly built property is always expensive, and as the first occupant you will get all the 'teething' problems to sort out.  If, however, you are happy to consider a previously owned property, then you should also think about whether to buy or rent.
The rental market in Cyprus is very well developed and you will easily find a suitable apartment or house, fully furnished, with a complete set of home appliances and even dishes and bed linen.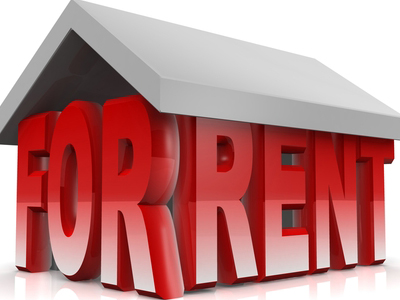 The responsibility for maintenance and repairs of furniture and equipment will be borne by either the owner or a service company; you do not have to pay for the cleaning of the air conditioning, the repair of the fridge, or even the replacement of the expensive pool pump.
When renting a property you will be required to pay a deposit, usually a month's rent, and then additionally pay the rent on a monthly basis.
Additionally, in the case of a long term lease, not less than one year, you will also be required to pay two deposits – €300 when signing a contract with the Electricity Company and €150 with the telephone company.
And that's it!  And if you decide you don't like the area you can easily move within a year.
House or Apartment?
This is an extremely important question that must be thought about carefully.
Due to the large variation in house prices, depending on the area, you can buy a house or apartment for pretty much the same amount.  So, what to choose?  The main question is how you are planning to use the property.
If you're going to come to Cyprus for a couple of months in the summer and one month in the winter for holidays, and there are no more than 3 children in your family, then why do you need a house?  You're coming to Cyprus to relax, right? Also a house by the sea is expensive compared to one in the mountains.  But you may be able to buy a decent apartment in a tourist area on the beach, where you can walk to the sea in your swim suit and flip flops.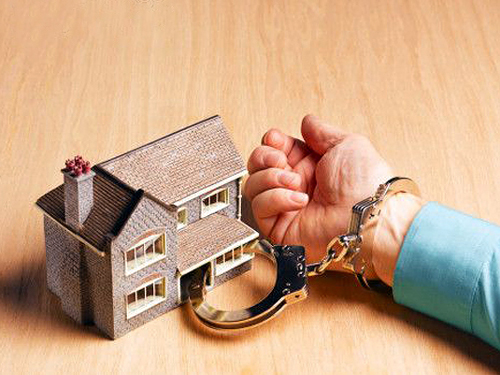 The second point, often overlooked, is the cost of maintaining the property, which is often more expensive for a house than an apartment.  It's not just the repair of the façade or roof; it's the entire surrounding infrastructure as well, whereas the cost is shared amongst the owners of an apartment block.
Maintenance of a pool and small garden will cost an additional €120 – €170 per month, minimum, plus the additional consumption of electricity and water, and this is money you will have to pay whether you live in the house or not.  With an apartment it's enough to close the windows, draw the curtains, turn off the electricity and water and close the door.  On the eve of your arrival you can call on the services of a company who will prepare the apartment for your visit.
Real estate in a tourist area has another advantage – it can be profitably rented out seasonally, and an agency can not only find customers, but also monitor and maintain the apartment for you.
However, if you decide to live permanently in Cyprus then, in my opinion, you should definitely look for a house.  Even if you're used to living in a small apartment and have absolutely no experience of living in a house, I still recommend a villa!  The standard of living in Cyprus is such that you can enjoy the freedom without having to worry about your personal safety and security.
A House by the Sea?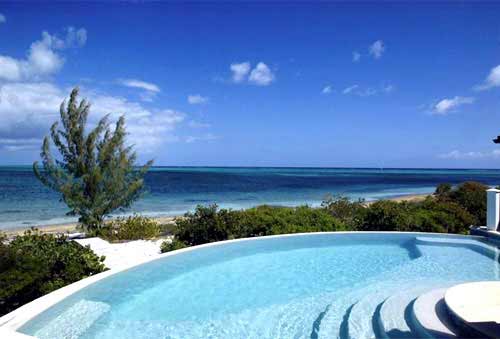 I understand that people who come from cold northern countries just want to be by the sea.  This is a dream of many and some people will go to great lengths to make the dream come true, BUT, do you sleep peacefully with the sound of the waves breaking?  Have you tried?  Personally I find that the noise wakes me up.  But this is not the worst.
If you've decided to live in the first line of houses by the beach, bear in mind that there are also many rows behind you, with people who want to go swimming and have to walk right past your house to get to the sea.  It's something to consider.
If you choose a tourist area then who are your neighbours?  Restaurants and nightclubs will be very noisy at night.  What does your bedroom window look out onto?  If it's the main road running through the tourist area along the coast, then I don't envy you.  Think about the motorcyclists driving around in the wee hours.  If you decide to spend your old age living in Cyprus by the sea, then it's worth considering whether or not to choose the tourist area.
And finally, most importantly, what will be your rhythm of life?  Will you have to drive every day?  Do you have a child to raise and will have to do the school run, as well as shuttle to and from sports events etc.  It's worth bearing this in mind when choosing a location.
Oh, and keep in mind one more important thing.  You will change your point of view on many things once you move to Cyprus.  For example, a 40 minute drive away from Paphos is Polis, and next to this is the amazing village of Laci where you can buy a house on the beachfront for very reasonable money. 40 minutes may seem like nothing when you're used to driving more than an hour in the city, but after a short time you get used to the pace of life and that 40 minutes on the road can become unbearable.
And who will be your neighbours in the city?
Downtown you can find a property surrounded by all the necessary infrastructure – supermarkets, hospitals, chemists, schools, and kindergartens – all conveniently located.  Business areas are located far enough away and there are less noisy tourists.  It's definitely quieter – it you're lucky with your neighbours.
Very often in a city neighbourhood new homes are mixed with the old, and cheaper properties are near the road.  There are many apartments and rental properties, and many people come to Cyprus to work.  Who will be the tenants of these properties?
For example, citizens of Eastern European countries that have joined the EU – Bulgaria, Romania, Poland, often get jobs in supermarkets and small shops, and make a home in the neighbourhood near their work so as to save money on transport.  They can be relaxing on their balcony across the street 15 metres from your balcony.
The mountains!
This is a gift given to Cyprus – the mountains going down to the sea! Living in the mountains in Cyprus doesn't mean living far from civilization. For example you can stay in the exclusive village of Pissouri, located at an altitude of 900m above sea level, and enjoy the peace and the scents of the pine forest.
However, you can live at an altitude of 400m and in 10 minutes you can drive to the beach and the towns. Live in a house, hugging the hillside, with all your windows looking out on to stunning views of the sea and the city!
It's no coincidence that many of the fashionable areas in Cyprus are located in the foothills, for example Tala, Kamares Paphos, Agios Tychonas and Kalogiri in Limassol.
And, finally, a few words about …
The quality of real estate in Cyprus
Over the last ten years the quality of construction has risen – sometimes it's very good, sometimes acceptable, sometimes it's just so-so.
But it's an improvement on how it used to be, not always and not everywhere of course, but more than half the real estate over 10-15 years is a sad spectacle today, especially if the property has not been properly cared for.  Single glass in the window frames, thin walls, fungus ingrained in the brick and concrete, the lack of elevators in apartment buildings, sad entrances and shabby parking.
In amongst this you can find a house with central heating, an efficient air conditioning system 'smart home' under floor heating and video surveillance cameras.
The Cyprus real estate market is diverse, too much sometimes, but we must have the experience and patience to find what we really need so that we may enjoy many years in one of the best places on the plant.
This review does not claim to be complete – these are just some basic ideas that a serious buyer can bear in mind.
Good luck and welcome to Cyprus!
Cyprus Real Estate – buy, sell, rent