Paphоs – Polis – Latchi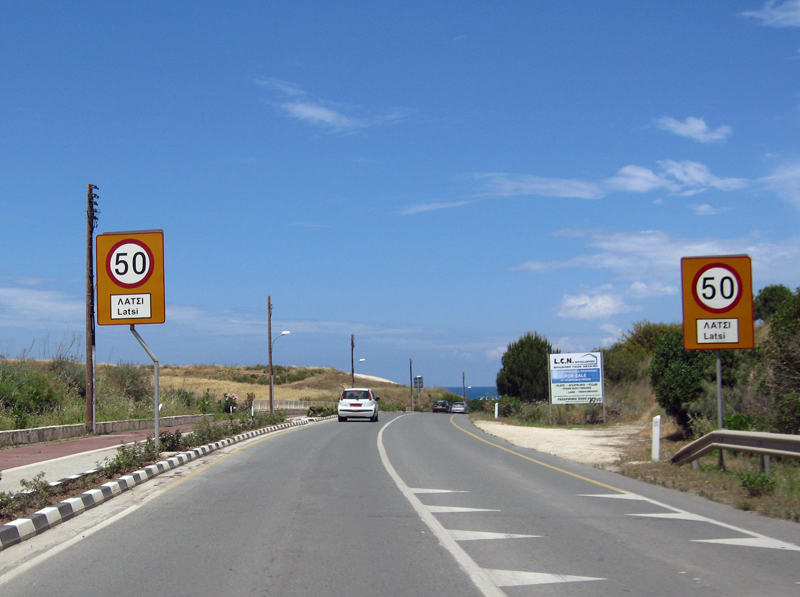 This is a wonderful route for a Saturday walk with children. Everyone needs a break, the children need new impressions and the family need quality time together.
The walk will be especially interesting for the boys as the ultimate goal of our journey is an old marine port. For those living in Paphos this is a short trip; those in Limassol will have a 70km, 45 minute, drive.
We leave Paphos and head north leaving the sea behind us. The road winds gradually upwards affording us some amazing views. Only laziness and thoughts of safety prevent me from stopping on the narrow mountain path to take photos.
After 25 minutes the sea appears ahead of us; we have crossed the island, which is narrow in this part. Polis lies ahead. This is a charming little town, relatively untouched by civilisation, but we are not stopping here. We will turn left and head along the coast to the village of Latchi – literally a 5 minute drive.
The fishing village of Latchi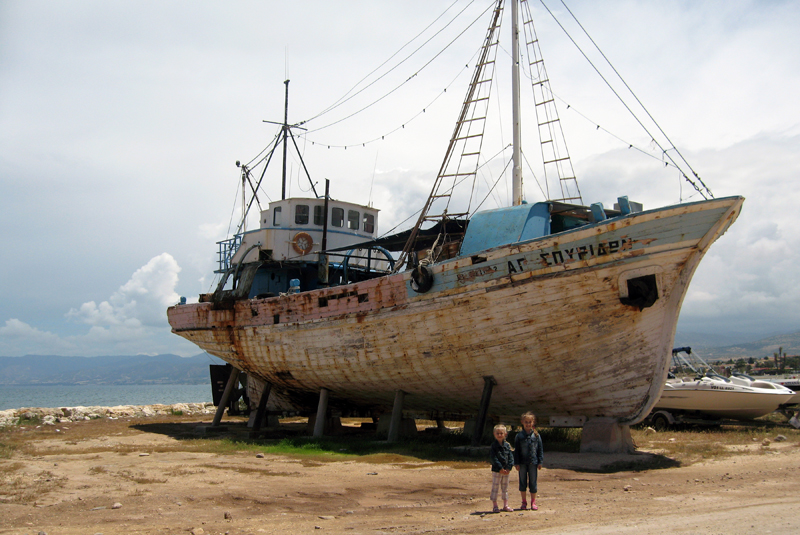 Fisherman and harvesters of the locust tree fruit used to live in Latchi. The fruit was exported from Cyprus on ships moored in the local port. Warehouses – long single storey buildings made of stone – were erected to store it.
Today there are a lot of taverns here, whilst tourists stroll amongst the moored yachts and ships.
People come here to sightsee and take a walk, like we did, or to eat fresh fish. Advertising booklets often portray Latchi as if it were Cyprus' only place where you can eat fresh fish, but I've found there are many places on the island where you can do so.
So we enter the port from the entrance used by the owners of those vessels not moored here, the ones that are kept elsewhere and brought in on special trailers. There is an equipped launching area on the water nearby.
Vessels of various sizes and calibres lie idle here too. My daughters were astounded to see that such a large ship can stand on the shore.
The old port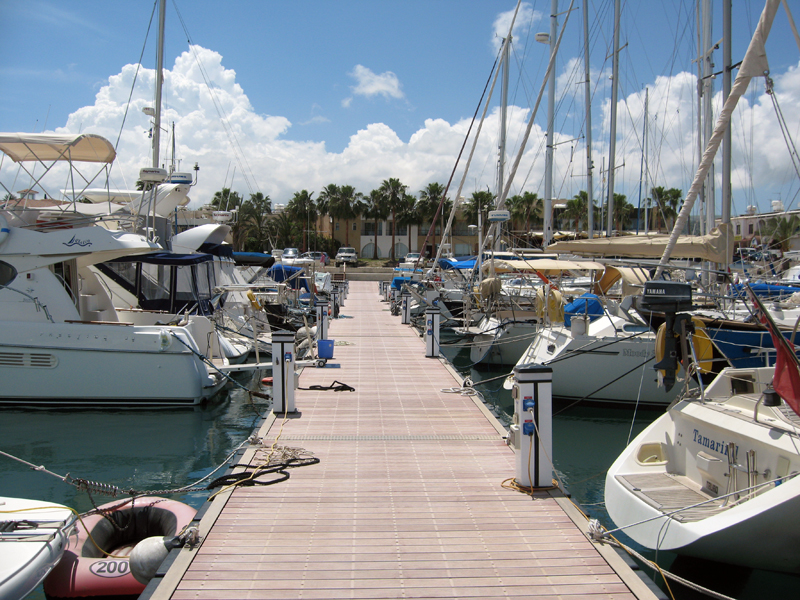 At last, we enter the pоrt. I haven't seen it for about three years and it's been extended and become more beautiful since then. New bridges, new equipment for leaseholders, fresh water and electricity have appeared here since that time. The fleet of boats has also been upgraded. Some of them are simply breathtaking.
And here is the area of silence and grandeur – yachts, including very, very solid vessels.
Bridges, which lead from the shore are rocking under our feet as we stroll along. Many boat owners are getting ready to sail on Saturday, but some people simply come to visit a friend and relax. A local is dozing, waiting for a customer for his tavern.
Here are the boats for hire. These beauties, with an engine of 150 h.p. can be rented for 200 Euros for four hours, including fuel.
They consume an average of 15-30 Euros worth of the normal 95-octaine petrol. By the way, these boats are equipped with fresh water showers.
A small boat with an engine of 60 h.p. and without shower, will cost you almost half the price – 110 Euros for four hours.
Additionally, the firm provides a cooler bag and also large rubber rings in which you can skim along the water after the boat, although you should also bring them from home. On a quiet, windless day, when the sea is calm and there's no chance of sea sickness, a little picnic on the water is magnificent. We've had the experience once and look forward to repeating it.
Таverns in Latchi
We are strolling further along. There is a wonderful beach nearby with a small tavern next to it – very convenient. My girls and I are now hungry and it's also time for dad to join us.
The little restaurant at Faros sheltered us for half an hour; a portion of shashlik made of chicken breasts, a portion of fried calamari, water and a small jug of cold white wine for dad to accompany the calamari, and a milk shake for the girls. What else do you need? And all this for only 40 Euros.
We had a short walk, but adults without children can drive further to the west. The road will pass the delightful hotel of Anassa where you can enjoy a higher standard of lunch or dinner.
Some, like many tourists, may be interested in the bathhouse of Aphrodite. Personally I don't share people's enthusiasm or understand the interest.
There is also much delight in a visit to the birthplace оf Aphrodite, which is also here, not far from Paphos, where you can learn how she was born from the sea foam.
Time to say goodbye! See you on our next journey!