Every person, who visits Limassol for the first time will notice vast areas of gardens and fields scattered throughout Limassol – from coastal areas located close to the old town to the outskirts of the city.
It is very common to see tractors, cultivators and other farm machinery in big Cyprus cities, which began to grow and develop rapidly after the war in 1974.
Map of modern Limassol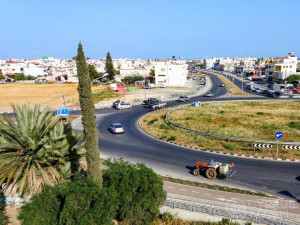 Many of modern Limassol districts started to appear after the war as a refugee housing areas. Later, with the development of infrastructure, residential buildings were added to these budget accommodation clusters.
Thus, most of the newly developed residential areas in Limassol were combined with the agricultural lands, kept by farmers, not willing to sell their property.
Tourism boom, which resulted in a massive real estate development from Neapolis area to Amathus, soon made owners realize the possible massive profits from the property sales.
Fruit Gardens in Limassol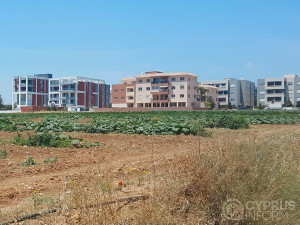 Decades have passed since Limassol started to build up, nevertheless, agricultural land plots are visible today and are still used by their owners for farming purposes. Today such land plots might cost millions, however they are not in high demand from real estate buyers because of the distance to the sea.
There is also another little known factor that contributes to the continuing farming activity within the city borders.
According to Cyprus legislation, any unused land, which has been granted a status of a farming land, can be used by any person for growing crops. The land can not be sold or taken away from a person, who is cultivating the land, until he has not removed his crops.
This is why agricultural machinery is seen quite often on Limassol streets, as well as labourers collecting the harvest from orange and lemon trees, growing near to the hotels, administrative or office buildings.
Marks of the past on Limassol map
There are still some land plots in the city, located close to the former countryside villas, for example, a famous Lanitis House just opposite to the beach near Kanika Enarios district.
This plot has historical heritage status and is being kept clear for culture preservation purposes. Kanika garden was not so lucky, and soon the construction of a multi-storey residential building will start there.
As time goes, the city landscape is also changing very fast, and traditional farming practices, such as growing of citrus and fruit trees are slowly moving outside the city borders.