Most probably, you have heard about a very particular dessert called frozen yoghurt. So, what is it? Frozen Yoghurt is a refreshing, tasty and very light sweet, made from milk and yoghurt ferment. Frozen Yoghurt can easily become a great alternative to ice cream.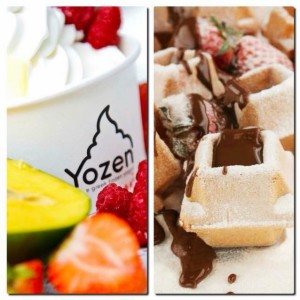 All sweet connoisseurs can triumph because yoghurt ice cream contains minimum fats and is low in calories.
It has a bit bitter taste and gives tart and sweet aftertaste and can become a perfect substitution of sweets for those who care about their health and shape and try not to gain weight.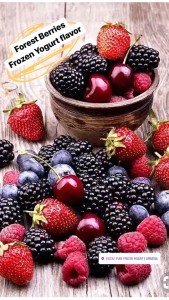 Our yogurt is produced in small family farms here in Cyprus and its frozen recommendation is made daily with fresh milk and yogurt. So its taste remains genuine and this is what makes it a quality product. We strongly support the Greek tradition, the local producers and them genuine Greek products.
YOZEN's rich and lush flavor is suitable for everyone without exception and its ideal for people who take care of their health and nutrition or their diet as YOZEN can lowering cholesterol while having only 1 calorie/gram.
YOZEN is waiting for you to try a 100% Greek, traditional frozen yogurt, combined with original garnishes of a variety of fresh fruits, traditional spoon sweets and nuts… a taste experience that will remain unforgettable.
YOZEN frozen yogurt has low calories and it's low fat. It does not contain artificial or synthetic dyes and artificial dyes sweeteners, accelerating the low glycemic index. It is sugar free and gluten free! Our frozen yogurt is available for diabetics (TYPE II). It helps in the proper functioning of the digestive tract system, as well as the enzymes it contains facilitate digestion and digestion improve assimilation of food.
You can choose from a plain or flavoured yoghurt base (like cheesecake, forest fruits, coconut, and the very popular, sanguini. We have more than 30 flavours and every week fortunately or unfortunately we change 3 of them.
On top you can add a hot chocolate sauce, fresh fruit or traditional sweets, a selection of syrups like caramel and chocolate, and a very wide range of toppings like mini chocolate bars, biscuits, granola, nuts and other treats. You can choose from three different sizes, skinny, midi and biggie depending on your appetite! You can also enjoy refreshing SMOOTHIES, a healthy yogurt PARFAIT and our delicious BUBBLE CONE WAFFLES
YOZEN is love from the first…bite!
YOZEN CATERING SERVICES. We undertake all kinds of events (weddings, christenings, birthdays, corporate events etc) by serving live the most delicious frozen yoghurt to your guests. Reward them to a healthy luxury treat."
YOZEN FRANCHISE. "Yes, We FRANCHISE. With a wide and deep experience in franchising we offer a strong foundation with an aim to provide the best support services to our franchisees. We offer competitive running costs, a low initial investment, high returns and continuous profitability.
For more info call us on +(357) 25 106364