BOVIDAE BISTRO | DELI | BAR
Built on a passion for the finest ingredients, Bovidae offers gourmets the chance to discover and dine on delicacies – some locally sourced, some handpicked from across the greater region. The restaurant seats 50 in an informal setting and serves bistro as well as various tapas dishes. Selected items are also available for takeaway through our deli.
As important as the food is, so too is that it is enjoyed and savoured among good company and we at Bovidae strongly believe that 'people who love to eat are always the best people'.
IT STARTS WITH THE INGREDIENTS
We carefully taste and test the best there is on offer from local and artisan suppliers in order to bring to you, an exquisite dining experience.
We are also proud to have picked up some tricks along the way which we've used to develop our own range of charcuterie and delicatessen savouries.
Our fresh produce is seasonal and local so our menu changes more often in order to keep things exciting.
THE DELI
AT BOVIDAE
Sharing roots in Germany, it seemed fitting to include a deli counter in Bovidae; a place for us to offer guests a special selection of fine ingredients and produce from the best suppliers and from our own kitchen and farm.
You can also join us at the bar or the bistro and choose from our daily deli menu – for an informal light bite and tapas style dishes – to taste what's on offer!
JOERG KOCHER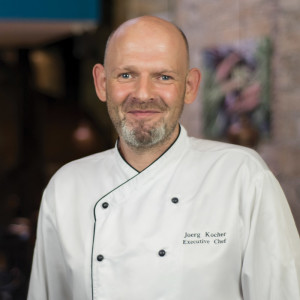 CHEF
A German national, Joerg began his cooking career early on and quickly found his passion the kitchen. Joerg spent his youth in the renowned Algäu region in Southern Germany before moving to various European destinations and later heading to Brazil and on to South East Asia.
ALEX RUETHER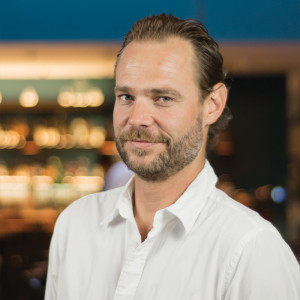 MANAGING DIRECTOR
Alex, though German born, grew up in Cyprus before heading to Switzerland to begin his studies as a Hotelier. After his studies, Alex worked in Europe before heading out to South East Asia where he spent almost 10 years managing boutique hotels.
GIORGOS KARAISKAKIS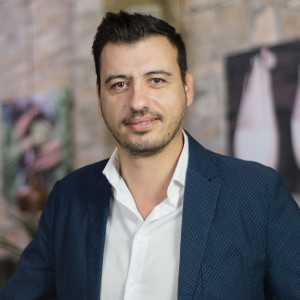 RESTAURANT MANAGER
Hailing from Greece, Giorgos has spent a large portion of his career working in 5 Star hotels in Greece such as the esteemed "Porto Carras Grand Resort" focusing on high end service as well as F&B management. After moving to Cyprus, he ventured into the restaurant industry where he managed various establishments as well as taking an active role in marketing and guest relations. Giorgos is now heading the Bovidae Bistro Deli Bar together with his team in order to ensure a high level of service and customer care.