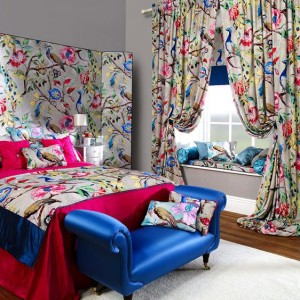 Askot Fabrics Ltd was established in 1986. The company's experience though, goes back almost a century, since this it is the redevelopment of our family business founded by our grandfather in 1919.
Our aim is the satisfaction of our customers by providing them selections and ideas but also to exceed all their wishes concerning curtains, upholsteries, wallpapers, linens, decorative pillows, throws, pillows, feather duvets etc.
Askot Fabrics is synonymous with quality and detail when it comes to fabrics in Cyprus and we are close to our customers, both, upon delivery but mainly after sales, providing maintenance service for our products, which places us high in the preferences of our customers.
We exclusively represent European companies with products that have been characterized by a very high level of quality and design. Our objective is to help you decorate and create your dream house by expressing your own personal style and uniqueness that reflects your personality.
Askot Fabrics Ltd guarantees:
direct delivery of goods from Europe (without intermediaries);
after-sales service;
excellent quality products at the best prices;
help in decorating the interior;
fast and free shipping of the goods all over Cyprus.
Photo Gallery