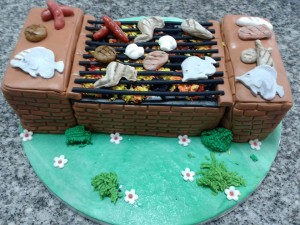 Zanneti Sweet & Sugar Creations is an unusual place in many respects. You will not only be offered a wide range of sweets, pastries and cakes exclusively decorated for you, but they will also сreate a wonderful atmosphere. Imagine a light dough with a yoghurt filling and fresh juicy berries, they are the very ingredients of happiness and can turn any celebration or romantic date into an unforgettable event!
Andrea Zannetou learned the art of confectionery at the Higher Hotel Institute of Cyprus in 1991 and worked in the best five-star hotels in Cyprus after graduating.  She then began teaching and became a professor at that very same Higher Hotel Institute.
Love for the art of confectionery prompted Andrea Zannetou to travel to London to continue her professional development. There she honed her skills with internationally famous masters оf confectionery, including the celebrated Debbie Brown.
The next step was to start her own business, and this is how Confectionery Zanneti Sweet & Sugar Creations was born.
Confectionery Zanneti Sweet & Sugar Creations believe that a cake is not just a dessert, but can be a wonderful creation of delicious fine art and it is these sweet masterpieces that Zanneti Sweet & Sugar Creations specialize in.
Amaze your guests by ordering a cake decorated especially for you but do not be surprised if it's almost too good to eat!
Photo Gallery