Our world is full of sounds – we enjoy listening to the ocean, music, laughter and participating in conversation.  Sounds can make us happy, warn us, help us and life is not full without all this variety.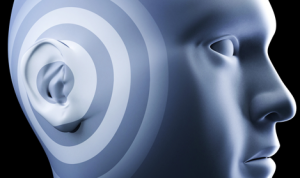 When did you last check your hearing? Regular diagnostic tests will help uncover aural disorders early and will simplify further treatment.  Specialists at the Cyprus Audiology Centre will help return the pleasure of communication to you.
The main areas of work at the Centre are discovery, diagnostics and treatment of aural disorders, and work of the vestibular apparatus as well as technical support of hearing aids in Cyprus.
Modern equipment for diagnostics and a wide range of modern hearing aids, including those which fit inside the ear canal, are available.
The Cyprus Audiology Centre is headed by Doctor Hrisulla Todi, a member of the American Association of Audiology and a certified specialist of the American Speech-Language-Hearing Association.  Doctor Todi received her Ph.D. in the state university of Kent.  She is an Associate Professor of the audiology department in the European University of Cyprus, a Consultant on the Cypriot programme for testing the hearing of new born babies, and has been supporting the programme since its inception.
Hrisulla Todi has taught for more than 20 years and participates actively in scientific research in the area of audiology.  She has extensive experience of early diagnostics and the correction of aural disorders in children and new born babies.
Doctor Todi has developed and implemented a programme of hearing diagnostics for adults in Cyprus, within the framework of which more than 3,000 patients have been checked.  Experience, extensive knowledge and the personal support of Hrisulla Todi has been the secret to recovery for many of her patients, together with help for their family members.
The equipment and software at the hearing centre are regularly updated, whilst personnel take advanced training courses, allowing the centre to maintain a high level of service to patients in Cyprus.
Services offered by the Cyprus Audiology Centre:
For adults and older children
voice-ear and tone audiometry;
tympanometry;
otoacoustic emissions;
vidoeotoscoping;
examination of the auditory nerve reactions and brain stem;
choosing and the adjustment of hearing aids.
For small children and babies
general examination and game audiometry;
audiometry in a free sound field (in a specially equipped room);
examination of acoustic signal processing;
the services of a highly qualified speech language therapist.

Diagnostics of vestibular disorders with the help of videothermography
opticokinetic test, spontaneous nystagmus;
caloric tests;
examination of vestibular evoked myogenic potentials.
Treatment of vestibular disorders
displacement of ear crystals;
vestibular rehabilitating therapy;
patient follow-up.
Removal of tympaphonia
consultations of an experienced psychologist.
Preventive measures and hearing conservation
Production
hearing aids (in-the-ear or behind-the-ear models);
auxiliary devices;
noise protection devices.