About Ilias Taxis
The Ilias Taxi Company was founded by Ilias Filippidis in Larnaca, and specialises in providing transport services in Cyprus. The company offers a reliable and professional transfer from Larnaca airport to anywhere in Cyprus and back, and also organises excursions and sea tours in Cyprus.
Ilias Taxis offer transfers all over Cyprus by both car and minibus, airport pickups, sightseeing tours and excursions.
Taxi Services in Cyprus
Ilias Taxi Company offers private "door to door" transfers from Larnaca airport to any destination in Cyprus. The company is Fast, Friendly, Firm and Fair.
The drivers know Cyprus roads like the back of their hands and are fluent in several languages:
There is a 24 hour service so you can book your transfer online or by telephone any time.
The driver will meet you at the arrival hall, will help you with your luggage and get you directly to your destination without any delay.
IliasTaxi fleet
Ilias Taxi Company has a fleet of vehicles, ranging from the 4-seater Mercedes E-Class to the 8-seater Mercedes Vito minibus:
Mercedes E – Class  1 + 4 people
MercedesVito  1 + 7 people
Mercedes S – Class V.I.P  1 + 4 people
Transfer cost in EUR for Mercedes E – Class up to 4 people.
Transfer cost in EUR for Mercedes Vito from 1-7 people +35%.
Return discount 10%.
All vehicles owned by the company are licensed, insured and equipped with air conditioning.
If you do not like the car that comes to pick you up, the company will not charge any money for the booking.
Excursions  & Tour Services in Cyprus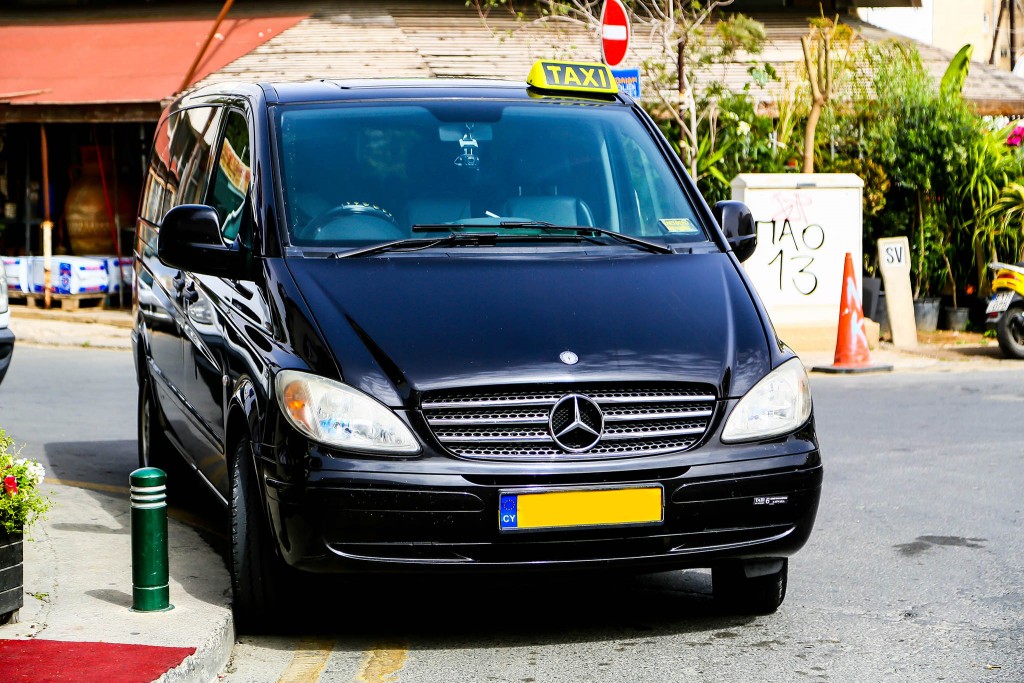 In addition, Ilias Taxi Company offers tours and excursions to the sights of Cyprus of the most popular destinations in Cyprus, including the occupied territories.
Cyprus (free areas):
KykkosMonastery
Aphrodite Beach
Kourion Archeological site
Cyprus (occupied areas):
Othello Castle
Bellapais
Saint Hilarion
Sea Tours in Larnaca
The company offers catamaran cruises, private party cruises, bachelor and hen parties, private parties for seminars and company parties