"The British Council creates international opportunities for the people of the UK and other countries and builds trust between them worldwide. We call this, cultural relations."

Through our work in education, English, the arts and science we make a real difference to the lives of millions of people in the UK and around the world. The British Council works in six continents and over 110 countries bringing international opportunity to life, every day, through programmes and services in the English language, the Arts, Education and Society. We have been doing this work in Cyprus since 1940.
EXAMINATIONS SERVICES
We offer over three million UK examinations worldwide, helping people gain access to trusted qualifications to support their career and study prospects.
IELTS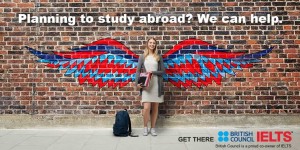 Recognised by over 9,000 organisations worldwide, IELTS is the world's most popular English language test for studying and emigrating abroad.
www.britishcouncil.com.cy/exam/ielts
CAMBRIDGE ENGLISH EXAMS
British Council Cyprus offers all Cambridge English examinations, such as Young Learners examinations, KET, PET, FCE, even Business English.
www.britishcouncil.com.cy/exam/cambridge
SCHOOL EXAMS (GCSEs, IGCSEs and A LEVELS)
British Council offers Pearson Edexcel and Cambridge International Examinations qualifications in Cyprus, whether International GCSEs, IGCSEs or A levels for university entrance.
www.britishcouncil.com.cy/exam/igcse-school
APTIS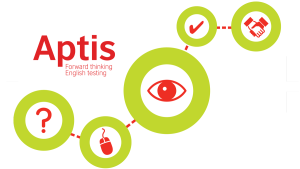 Aptis is an innovative English assessment tool from the British Council, designed to help organisations identify the standards of English and select the staff or students with the right skills.
www.britishcouncil.com.cy/exam/aptis
PROFESSIONAL & VOCATIONAL EXAMS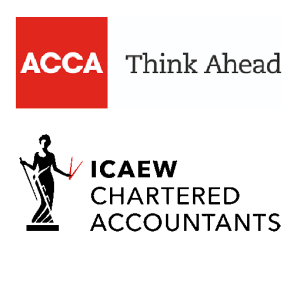 Hundreds of professionals sit UK professional board exams in Cyprus, such as ACCA and LCCI exams, music exams or exams for the Chartered Institute of Marketing.
www.britishcouncil.com.cy/exam/professional-university
UNIVERSITY EXAMS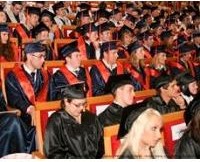 We work with distance learning institutions such as The Open University and the University of London International Programmes so that you can study with UK Institutions and take your exams in Cyprus. If you are studying at a UK university, you can also sit your re-sit exams in Cyprus at our exam centre in Nicosia.
www.britishcouncil.com.cy/professional-university/university
STUDY UK
Thinking of studying in the UK? Education UK has a tradition of education excellence, is flexible with courses and places to suit all needs.
STUDY UK EXHIBITIONS
The British Council's Education UK Exhibitions are the biggest exhibitions of British education institutions both globally and here in Cyprus, and are a unique opportunity for you to meet representatives from UK institutions in person and discuss your individual requirements face-to-face get advice on your application and more.
EDUCATION COUNSELLING
Our experienced education counsellors can provide you with individual guidance on Foundation, Undergraduate and Postgraduate Courses in the UK as well as Housing and EU Loan Applications. You can find out about the UCAS Clearing Service, Accredited English Language Courses and Summer Schools in the UK.
Whether you are pursuing a medical specialty or a salaried post as a doctor, dentist, nurse or midwife in the UK, our experienced counsellors can provide you with individual guidance and support.
Applying or accepting a position to a UK educational institution might require sending official documents.
https://www.britishcouncil.com.cy/
TRANSLATION AND CERTIFICATION OF OFFICIAL DOCUMENTS
Our official and fully recognized translation and certification service covers a wide range of Greek language documents, as long as they will be used for educational purposes. These documents include Certificates of Studies, Transcripts of grades and degrees issued by UK and Greek universities, English Language certificates as well as Certificates issued by the authorities and other official documents.
EDUCATION AGENTS
We support the work of education agents, career advisors and student counsellors in Cyprus, and provide training courses to enhance their knowledge and understanding of the UK as a study destination.
For more information on our Education UK services please visit
https://www.britishcouncil.com.cy/
 LEARN ENGLISH AND TEACHER SUPPORT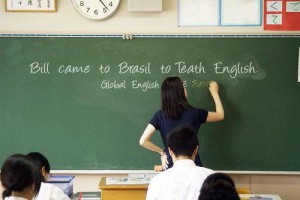 Our work in English aims to bring high quality language materials to learners and teachers.We have a wide range of free online resources to help use in the classroom, as well as online training sessions for personal development. Our paid courses and material are also very popular. Videos, mobile apps, games, listening activities and much more can also be used by the candidates to improve their English. We have a range of links specialized for teachers, adult learners and young learners no matter what their age or level of English. Find out more:
www.britishcouncil.com.cy/english
https://www.britishcouncil.com.cy/teach/online-resources
QUALITY & VALUES
CHILD PROTECTION
The British Council recognises that we have a fundamental duty of care towards all children we engage with, including a duty to protect them from abuse. We achieve this through compliance with UK child protection laws and relevant laws in each of the countries we operate in, as well as by adherence to the United Nations Convention on the Rights of the child (UNCRC) 1989.
This policy is mandatory for all British Council staff worldwide. This includes anyone who works for the British Council, either in a paid or unpaid, full or part time capacity. This includes directly employed staff, trustees, contractors, agency staff, consultants, volunteers, interns and anyone working on behalf of the British Council.
www.britishcouncil.com.cy/child-protection-policy
MAINSTREAMING EQUALITY, DIVERSITY AND INCLUSION
We take diversity into account when developing and delivering processes and functions, consider it as part of policy decisions and build it into the planning of programmes and projects. We have a variety of tools that support us to do this. All British Council staff around the world undertake equality, diversity and inclusion training and the products we develop undergo monitoring to ensure neutrality and usage from all groups of the population.
www.britishcouncil.org/organisation/how-we-work/equality-diversity-inclusion/about