Looking at St. Raphael today, it's hard to believe that 30 years ago this place was empty, derelict land, covered in rough stones where now there is soft, beach sand.
Now St. Raphael is a marina where you can admire the beautiful yachts; it has a beach that gently slopes into the crystal clear water; it has the popular 5 star hotel with its unparalleled level of service and, of course, there is the excellent restaurant of Limassol, "Sailor's rest" which hosted the 30th anniversary of the St. Raphael Marina.
30 years at the wheel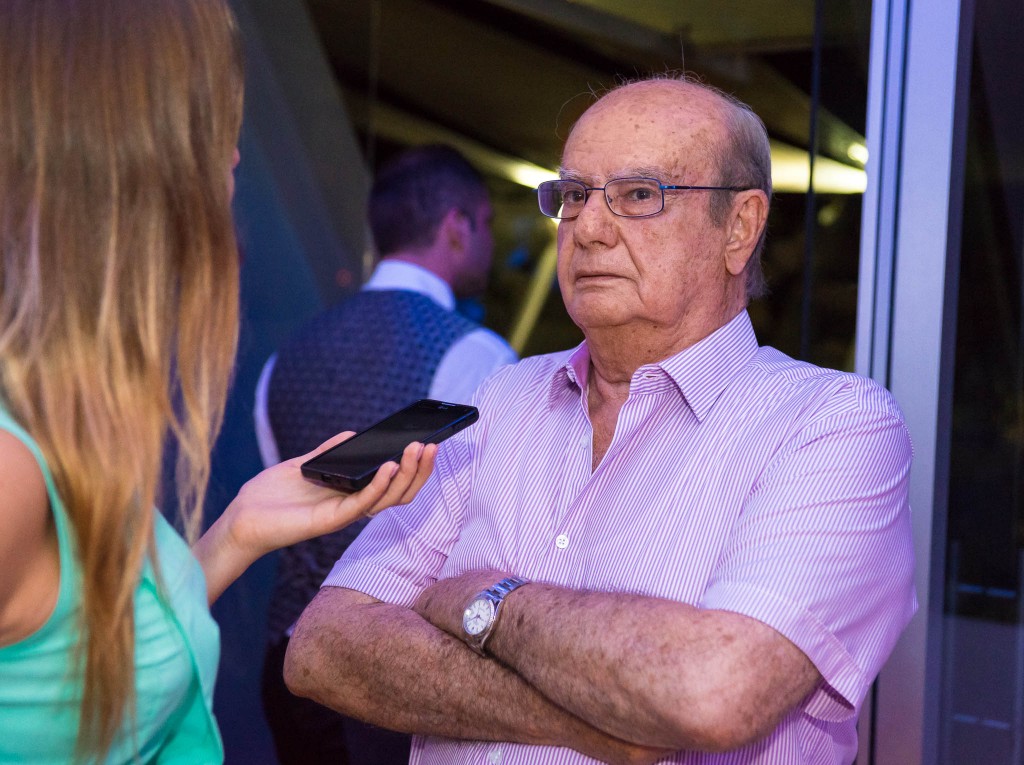 30 years ago, Shukri Hanna Shammas came to Cyprus from Lebanon hoping to build a resort – the marina and hotel. His son Nizam and nephew Said set about the task with enthusiasm, and a few years later St. Raphael Marina appeared, the first in Limassol. It was the largest commercial marina (237 berths) not only in Cyprus, but throughout the whole eastern Mediterranean.
"It started when my uncle, Mr. Shukri Shammas, came here and bought the land. We are all engineers – my cousin, my uncle and myself, so we began the construction of the Marina, which took four years from 1981 until 1985. Organising and obtaining the documentation was very difficult as there were no clear rules and regulations regarding marinas back then; nowadays it's much easier, and that was 30 years ago today!" Mr. Said Shammas, St. Raphael Resorts' Finance Director, told us.
Even though Mr. Nizam Shammas (the resort's chairman) had his own business, he built everything according to his father's vision – the marina and the hotel. It was his father's legacy but his execution that made it what it is today, and it's the third generation of their family business.
The man behind the inspiration of the marina passed away in 1993, before it became the thriving and stunningly beautiful place we know today, but he did see his dream begin and would be very proud of his family who has carried on the business for three generations.
Farah Shammas – the third generation in the history of St. Raphael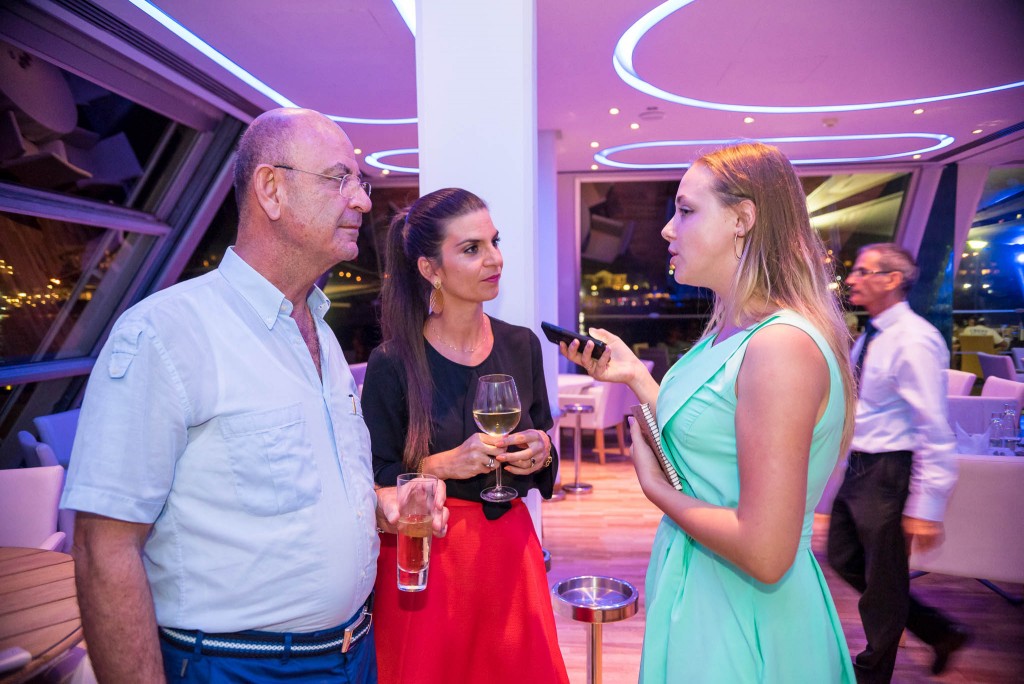 Following in the father's footsteps is a trait passed on to Farah, the daughter of Nizam Shammas, who has recently been promoted to Managing Director, while her father now takes on a more advisory role. The 30th anniversary of St. Raphael marine was her first appearance at a social event in her new position.
Farah Shammas has been in the family business for 15 years, and during this time has had a wide variety of experience, together with special training overseas.
Being her "father's daughter," she decided at a young age to follow in his footsteps.
"When I was very-very little, I think, I wanted to become an artist or a writer, and then I think as a teenager… You know, I'm a daddy's girl so I've always really been close to my father, anything he did, except engineering; I never wanted to become an engineer (smiling). But the hotel is what I've always been interested in. From, maybe a young teenager, I knew I wanted to do that" – Mrs. Farah Shammas, St. Raphael Resort Managing Director, recalled.
The new post is not intimidating for Farah Shammas, the mother of two wonderful children. She not only has time to work and raise a family, but also finds time to relax. The secret of a happy mom and successful businesswoman is simple:
"You always have to find time to relax and be yourself and enjoy the small things in life. But, as my father always said, "the key to a happy life is to find something you love doing, and then find someone to pay you to do it". And, when you feel that you've found a job that you like, you won't be working, you will enjoy it, you'll live it, and that's the way to make you happy" – Mrs. Farah Shammas said, sharing her recipe for a happy life.
What surprises does St. Raphael have in store for the future?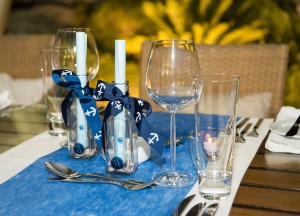 In addition to Farah, Nizam Shammas has four more children who are also continuing their father's other projects. Therefore this grandfather and businessman can't promise to babysit his grandchildren, but he is always ready to help with plans, and St. Raphael has many of those.
St. Rafael Marina, and particularly the Sailor's Rest restaurant, will have another couple of floors added. According to preliminary plans, the third floor will be for the police and administration, but the second floor will be a great place for people who enjoy clubbing and will be equipped as a music bar.
The hotel will also have a new building, a 12-storey tower, for investment purposes, and will be built on the area of Saint-Raphael in the near future.
"We already have firm plans, which are in the planning permission stage. If this proceeds I will help my daughter build it, but I don't do baby-sitting, because I have 5 children and Farah can handle being a working mother". – Mr. Nizam Shammas assured.
The three-year-old daughter of the newly-fledged St. Rafael's managing director also seems to be taking an interest in the hotel business, so it's possible that she will continue the work of her grandfather, and take her mother's place on the 60th anniversary of St. Raphael.
Time will tell, but for now we congratulate the St. Raphael Marina on its anniversary, and hope it remains one of the most popular Cypriot resorts for both locals and visitors to the island.