BDL Cyprus is a logistic company, led by Dave Willis. The company specializes in transport and freight transport around Cyprus, Europe, and countries outside the euro zone.
Organizations and individuals use the services of the company, whose professional team provide quality service for transport and delivery of goods around the world by air, land and sea.
Animal Transportation
The company's specialists will help you book a place for pet air transportation from anywhere in the world, as well as solve all complex issues and problems of transportation and the safety of your pet.
During transportation, the following are taken into account:
The size of the cage/container;
Compliance with sanitary requirements;
Journey without stress;
The availability of water;
Minimum flight time.
Transportation of each animal shall be strictly in compliance with all rules and veterinary requirements, to guarantee the safe and peaceful journey of your pet.
For added comfort, BDL Cyprus also arranges accommodation of dogs and cats in kennels near airports.
All you have to do is contact BDL Cyprus by phone, or fill in the application form on the website where all the details required for the transportation of pets are listed.
Transportation around the world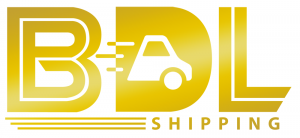 BDL Cyprus also provides delivery of large and small packages to the island, and to any destination around the world by various methods of transport.
The company provides:
Cargo delivery from door to door;
Compliance with the delivery period;
Assistance in the packaging of goods.
For example, when transporting a car the BDL Cyprus experts will assist in the preparation of documents for import or export, accompany it to the port of Limassol and load onto the ro-ro.
BDL Cyprus can carry out house and office moves in Cyprus. The company also specializes in international shipping of personal effects around the world.
Regardless of the number, shape and dimensions of the goods, the company will deliver them to the destination.
Delivery and transportation to Cyprus
BDL Cyprus can deliver goods from the UK. Ordered goods are purchased in stores such as Tesco, Argos, Amazon, Sainsbury's, Boots or Asda, they arrive at the British warehouse where, together with many other goods, they are forwarded on to Cyprus.
The company also offers a service for delivery vans, which operates on the entire territory of Cyprus. Commercial Vehicles can be rented for half or a full day, for example, or for a trip to a store.
With BDL Cyprus any shipping and delivery is performed quickly and professionally!