Cyprus is one of the oldest Orthodox centres, with unique churches and monasteries, preserving the greatest shrines of the Orthodox world.
A church wedding in Cyprus is an important, joyous event, providing wonderful lifelong memories. Even those who decide to marry later in life can enjoy a wonderful day in the peaceful setting of, say, a mountain church, surrounded by nature.
The Rite of a Church Wedding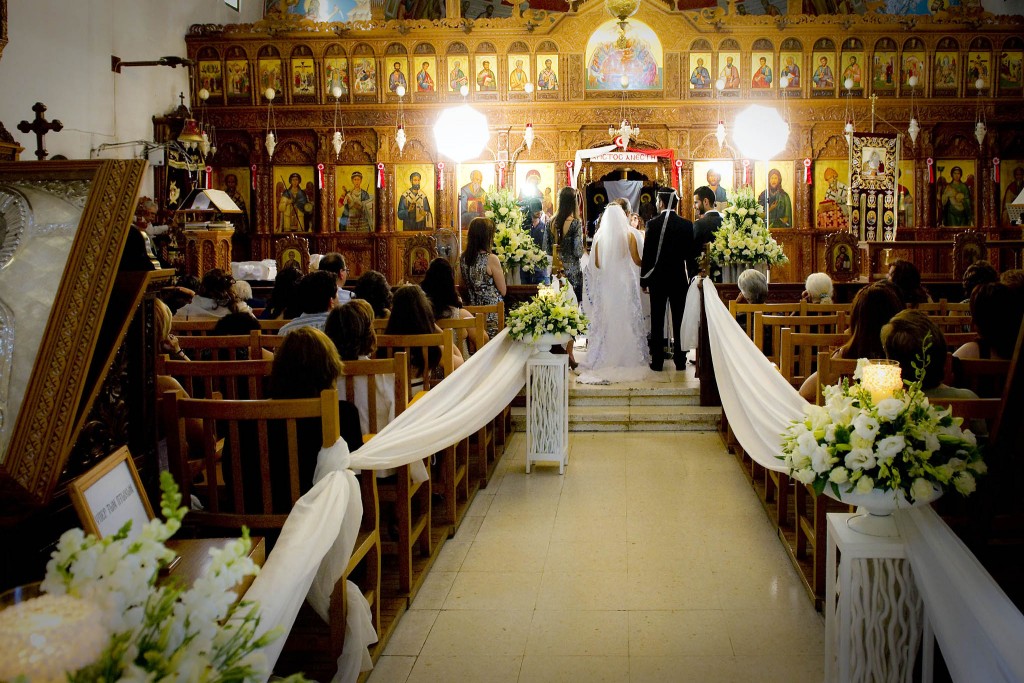 An Orthodox priest will administer the Sacrament, and you will become husband and wife in the eyes of the people and God. I should note that the Orthodox Church of Cyprus and the Russian Orthodox Church exist in full communion, and any Sacrament performed by a Cypriot priest is acknowledged by the Russian Church.
The Orthodox catechesis gives the following definition of the Sacrament:
"Creator of all, Triune God, You Who commanded that people be joined through the sacrament of matrimony, and in this way mutually complement each other and multiply. You, Lord, protect the family, for it is the nucleus of society. On it are supported so many things. Do not allow the dissolution of any marriage. Bless, Lord, all couples. Make them be mystically united in the bond of sincere love and in the sacrament, just as Christ, the bridegroom, is with His Bride, the Church."
Documents necessary for the Sacrament of a Church Wedding
the original birth certificates of both spouses*;
original passports of both spouses;
original baptismal certificates;
an original civil marriage certificate (Civil Registry Office/municipal authorities);
a document issued by church authorities which allows the administration of the Sacrilege of a church wedding (a document which proves that there is no other church marriage);
written consent of both spouses to administer the Sacrilege of a church wedding (to be filled in in the diocese);
all documents must be translated into English or Greek and notarized.
The Price of a Church Wedding in Cyprus

The package includes:
organization of the whole process until the actual wedding ceremony in church;
preparation of documents, payment of all duties;
the rite of wedding, including the use of rite crowns;
delivery of a wedding certificate to the hotel;
services of a personal wedding manager;
transfer by an E-class Mercedes to the ceremony and back;
a bouquet for the bride;
photo coverage during the ceremony;
a bottle of champagne and two glasses for the ceremony;
witnesses for the ceremony in case of need;
presence of a personal wedding representative at the ceremony.
The price is 850 Euros.
*Additional services can be ordered, e.g. decoration of the church with floral arrangements, art photography on the day of wedding, a wedding cake, etc.
More info
Tel. +357 25310692
Skype: kipr.inform.wedding
Tel. +357 97638166
E-mail: [email protected]