The Cyprus Cranio Maxillo Facial Center, located in Limassol, was founded by Dr. Zoe Nicolaou, oral and maxillofacial surgeon. For the last 14 years Dr. Nicolaou has been specializing in dental alveolar surgery, orthognathic surgery, facial trauma, treatment of salivary gland problems and oncology.
Oral and Maxillofacial Surgery in Cyprus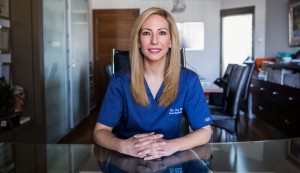 The Cyprus Cranio Maxillo Facial Center is the result of successful cooperation between three splendid surgeons specializing in areas like orthognathic surgery, cosmetic surgery, cleft lip and palate surgery, oral cavity cancer, temporomandibular joint problems and salivary gland diseases.
Dr. Zoe Nikolaou specializes in maxillofacial surgery. Dr. Konstantinos Karavidas is a surgeon and an expert in maxillofacial area, as well as head and neck surgery. Dr. Kalimeras Eleftherios works in a field of oral and maxillofacial surgery.
The Cyprus Cranio Maxillo Facial Center offers the following treatment regimens:
removal of impacted or damaged wisdom teeth;
placement of dental implants with or without bone graft;
application of rehabilitation methods for atrophied upper or lower jaw;
surgical removal of cystic lesions of the jaws;
apicoectomy (treatment of the dental canal);
surgical extraction of teeth for orthodontic reasons;
mounting plate osteosynthesis for orthodontic reasons;
biopsy of hard and soft tissues;
surgical removal of lesions of the maxillofacial and oral area.
Professional doctors of the center also offer a treatment for patients experiencing fracture of the lower jaw, cheekbones, orbit, middle, frontal facial and nasal areas.
Orthognathic surgery offer treatments, which include osteotomy of the upper and lower jaws for correction of upper or lower jaw retrognathism, upper or lower jaw hypoplasia, facial asymmetry, gingival smiles and congenital syndromes and anomalies. The treatment carried by highly qualified professionals, using a combination of cosmetic operations of facial soft tissues and the installation of necessary implants, results in a perfect outcome.
Patients with salivary gland and related diseases are offered to undergo parotidectomy and surgical removal of submandibular salivary gland, sublingual salivary gland, lesions of small salivary glands and sialendoscopy.
The surgery center also specializes in the surgical treatment of Temporomandibular joint (TMJ) pathologies, including arthroscopy, using specialized endoscopes.
The Cyprus Cranio Maxillofacial Surgery Center has made a significant contribution to the treatment of diseases related to oncology by offering a timely diagnosis and perfectly chosen and adopted therapies of paranasal sinuses, oral cancer, oropharynx, nasopharynx, salivary gland and neck cancer.
Visit Cyprus Cranio Maxillofacial Surgery Center at www.ccmfc.com.cy and receive a detailed information about available treatment methods and provided services.
Photo Gallery