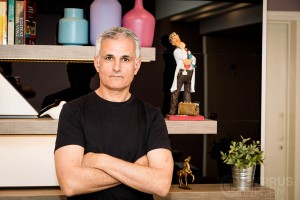 Dr. Marios Vayianos, private Ophthalmologist in Larnaca, began his practice in 1991, and has been successfully engaged in the treatment of eye diseases for more than 26 years.
Dr. Vayianos obtained his education in Russia, graduating from both the Medical Faculty of the Moscow People's Friendship University and the Moscow Research Institute of Eye Diseases.
Dr. Marios Vayianos regularly attends meetings and events relating to ophthalmology, and he is also a member of the Ophthalmology Association of Cyprus, Greece (ESCRS) and the American Ophthalmology Academy.
Ophthalmologist Services in Cyprus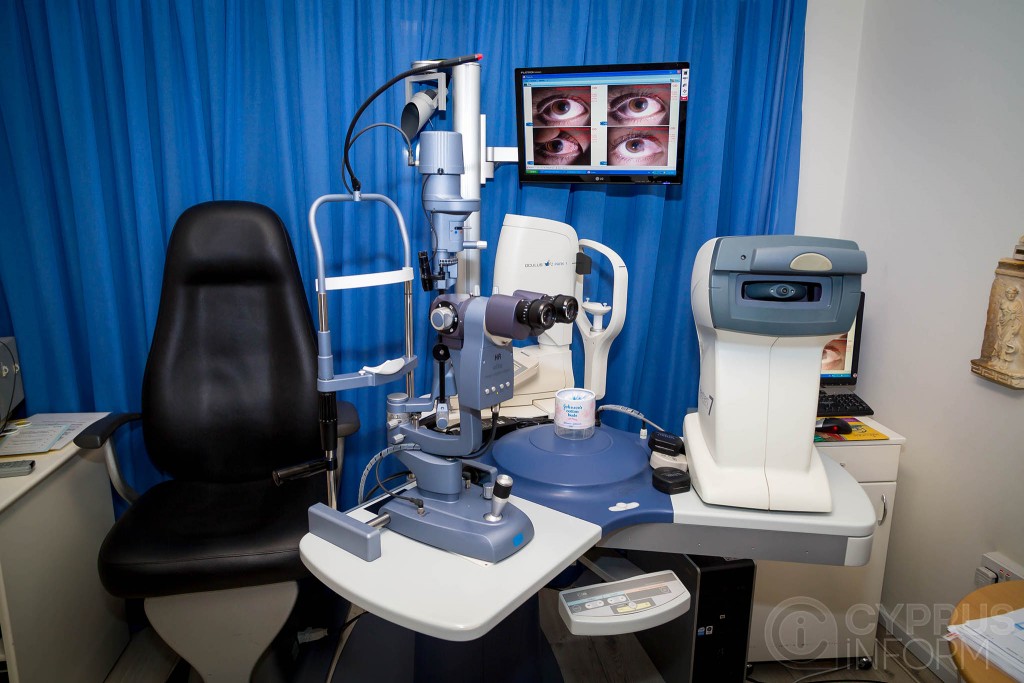 As an experienced ophthalmologist, Dr. Marios Vayianos specializes in various types of medical treatment, such as:
eye microsurgery,
cataract treatment,
myopia treatment,
hyperopia treatment,
astigmatism treatment,
presbyopia treatment,
diagnosis and treatment of maculopathy.
Dr. Marios Vayianos is also fluent in English, Greek and Russian.
OCT angiography in Cyprus
The latest medical equipment allows for comprehensive diagnosis of patients; for example, the OCT angiography.
Angiography OCT (optical coherence tomography) – is a new diagnostic method, with the ability to visualize the blood vessels of the fundus and innovative algorithms for de-correlation amplitude spectrum division (split-spectrum amplitudede correlation angiography or SSADA).
Unlike the conventional dye-based angiography, diagnostics with an optical coherent tomograph AngioVue are less invasive, don't cause allergic reactions and nausea, and are more effective in disease screening of patients and routine checks of treatment efficacy.
OCT angiography – a quick, safe, reliable, and inexpensive eye diagnosis for you!
Laser eye correction in Larnaca
Laser vision correction is a quick and painless procedure, which will help you throw away your glasses forever.
Laser vision correction ensures complete cure of diseases, such as:
myopia (nearsightedness)
hyperopia (farsightedness)
astigmatism
keratoconus.
The procedure of laser correction is performed with the new ultra-branded laser, the market leader in ophthalmic products.
Vitrectomy in Cyprus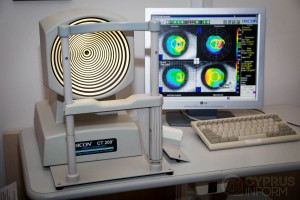 Vitrectomy is a complex type of eye microsurgery used for the treatment of retinal detachment or rupture, diabetic retinopathy, vitreous diseases and macular degeneration. During the operation scars, blood, or diseased tissue are removed from the vitreous body of the eye.
Dr. Marios Vayianos will help you forget your unpleasant diagnosis!
Intravitreal injections in Cyprus
Intravitreal injection (or injection into the vitreous body of the eye), is the introduction of special medicinal agents via injection directly into the vitreous body, and it is used in the treatment of:
These operations are very quick – completed in less than 10 minutes.
Your diagnosis doesn't have to be a sentence – you can change your life just in 10 minutes.
Treatment of cataracts in Larnaca
Dr. Marios uses advanced techniques in cataract treatment. Once you have your diagnosis, you will be offered the following:
implantation of toric intraocular lenses (IOLs);
implantation of multifocal intraocular lenses (IOLs).
Dr. Marios Vayianos has helped hundred of patients take a fresh look at the world!
Don't be afraid to give yourself a chance to see this amazing world in all its colours!
Photo Gallery