Gulliver's Villas Estate is a group of companies which have been building exclusive residential property in Cyprus for more than 15 years. On top of that, Gulliver's Villas Estate is involved in repairs, sales and leasing of residential premises in Pаphos and the surrounding areas.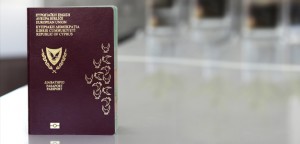 Specialists of the company feel sure that owning your own property here will make a holiday in Cyprus that much more special. You will be able to enjoy the gentle ocean waves or conquer the mountainous peaks of Troodos, knowing that you will be returning to the comforts of your own home. Regardless of any other advantages it may have, the two major benefits of purchasing real estate on the island are: a good investment; the possibility of receiving a permanent residency permit in the Republic of Cyprus.
Construction services:
Selection, check-up and documentation of plots.
Development of architectural designs, technical plans and receipt of building permits.
Construction of real estate.
Documentation of completed structure and Title Deeds.
Repair services:
Installation of reinforced plastic windows (UPVC) made by REHAU.
Construction of shades, additional rooms, parking lots and pantries.
Repair and reconstruction of pools.
Replacement of connecting doors and built-in wardrobes.
Installation of new kitchen and upgrades of old.
Paving tiles and replacement inside and outside the house.
Replacement and installation of new electrical wiring.
Repair, service and installation of heating systems.
Installation of water purification and decalcification systems.
Installation of television and satellite antennae.
Installation of alarm systems and surveillance cameras.
Organization of Internet service with Wi-Fi signal around the whole house.
Automatic gate systems.
Design and layout of gardens
Quality, reliability, a personal approach and significant experience in the construction industry building affordable residential property, make the reputation of Gulliver's Villas Estates on the Cypriot property market absolutely impeccable.
Photo Gallery