Pat Roussou has been in the hairdressing industry for 30 years. Her husband and business partner Chris Roussou is a property developer.
The combination of their talents has established Liverpool's Hairsmiths salons as leading lights in accomplished and affordable hairdressing in stylish and welcoming surroundings.
Hair salons in Limassol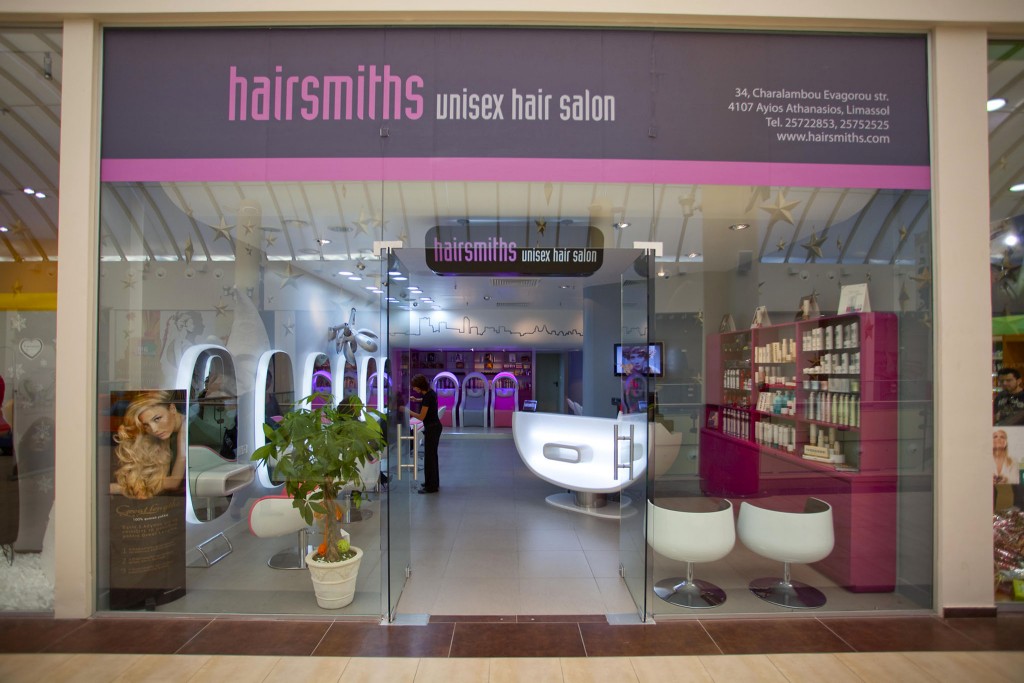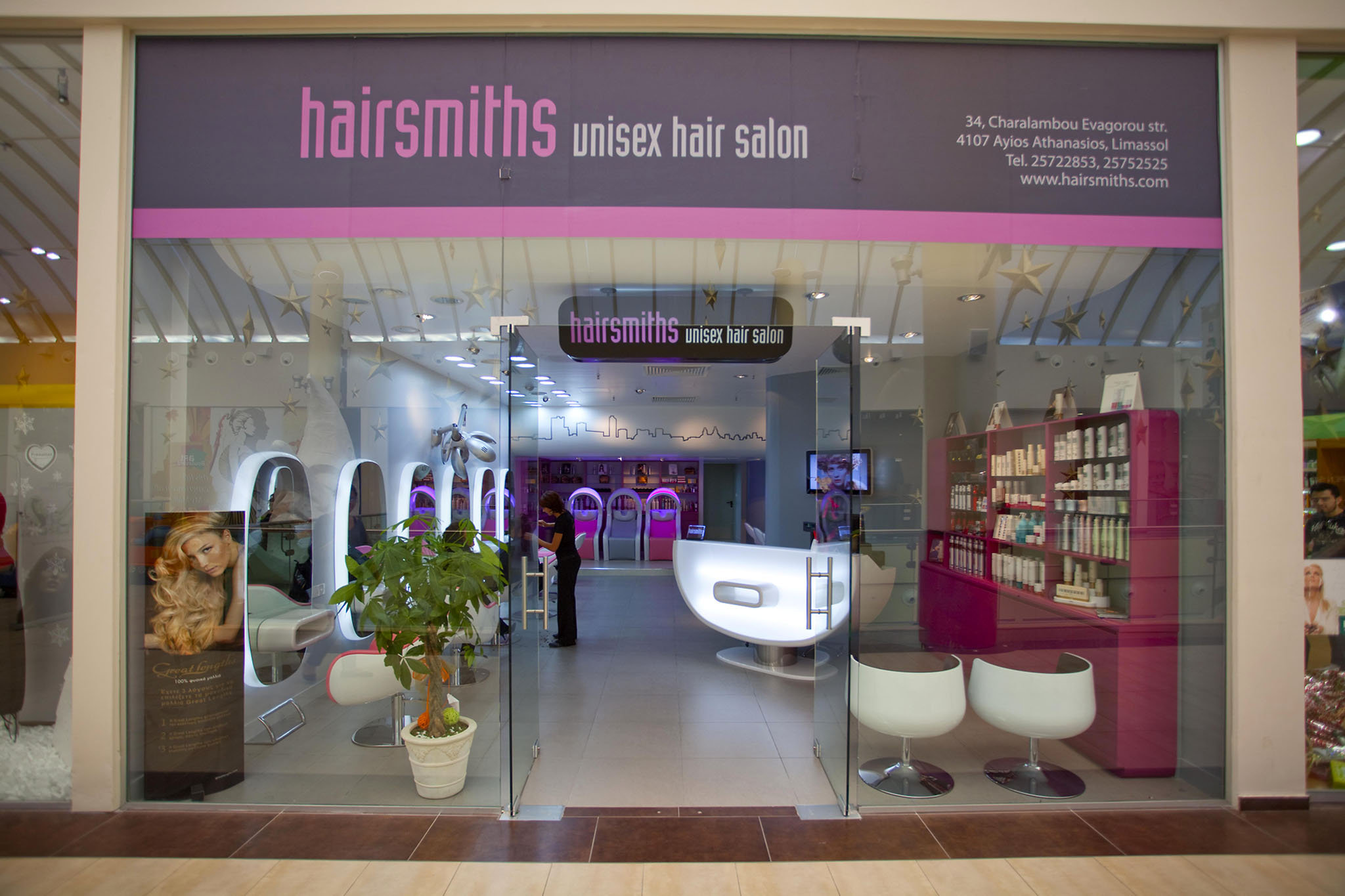 Located in the city''s suburbs, in the West Derby Road area and Aigburth respectively, the two Hairsmiths salons are an important part of the community and specialize in high quality colour work.
The look of the salons is a collaborative effort between Pat and Chris and comprises a subtle scheme of chocolate brown and cream, with a suede covered feature wall as a focal point in each.
The results are both contemporary and unpretentious reflecting the attitude of Pat and her likeminded team. The sense of Hairsmiths as a family business is intensified by the fact that Pat's sister Vera is the manager of the West Derby Road salon.
The Hairsmiths salons' teams enjoy a trusted position as hair experts and as such like to encourage their clientele to go beyond the comfort zone. "This is a challenge that has been made easier by the fact that clients are more confident these days in themselves, in the industry, and in the professional abilities of our hairdressers," comments Pat.
Haircut and hair coloring in Limassol
Her desire to mix things up is driven by the fact that three years ago the salons invested in the ColourFactory hair colour system.
State-of-the-art mixing machines were introduced to both salons and have proved an unqualified success. The Roussous' agenda in pursuing this forward-thinking colour philosophy is to remove the inconsistency of repeated shade matching from the hair colouring process and in doing so they are one of the first UK salons to embrace this technology.
The in-depth colour consultation remains the same, as does the initial shade selection, but in all other aspects of the process the possibility of human error has been eliminated. The 32 pure pigments can be mixed to achieve an infinite palette and deliver the true meaning of bespoke blending.
At Hairsmiths, ColourFactory is used for every colour service – from slices to semi-permanent, colour bathing to high lift blonde. "We find that the quality of the colors produced is superior to anything else we''ve tried, for instance fading is far less of an issue," explains Pat.
The Hairsmiths salons' comprehensive menu of hair services also includes creative cutting, perming, bridal hair and the team of 14 caters to a broad demographic of clients who enjoy the combination of high standards and a down to earth approach.
Retail product ranges include the Schwarzkopf Professional product portfolio, TIGI haircare and ghd irons.
Newsflash
Since moving to Cyprus, Chris and Patricia have sold the salons in the UK and are enjoying great success with both their first salon in Agios Athanasios (25 722853) and the second at My Mall (25 393910),  in Limassol. In November 2015 our salons will be celebrating their six and seven years of success respectively. We would like to thank all our loyal clients for helping us along the way.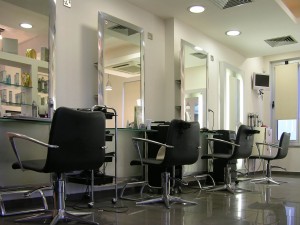 Hairsmiths unisex hair salon uses Schwarzkopf Professional colours, stlying & hair care products which are available in both our salon locations.
Coming soon to Limassol, will be the Hairsmiths Training Academy. Any interested candidates looking for more information, please call 96313139 (Chris Roussou), visit the facebook page or stop by the salon.
Now available at Hairsmiths unisex hair salon – easilocks hair extensions.
Hairsmiths unisex hair salon would also like to introduce the new membership cards. When you purchase the member card for 50 euro, you benefit with a 20% discount on all services for a year. Over the course of one year, you can save up to 600 euros. The member card discount is valid for the card holder only and cannot be transferred to any other persons. For more information about our member cards, please ask your stylist.
Beauty
Trained in Scotland and being a fully qualified Beauty Therapist, Jules has previously worked at the Five Star Turnberry Spa before moving on to her own salon of seven years. Working abroad in Australia, New Zealand and The Caman Islands, Jules has now settled in Cyprus originally as a member of the Therapolis team before moving on to Hairsmiths.
Jules is based in our Agios Athanasios salon offerring services from Bridal make-up, semi-permanent make-up, eyelash extensions, CACI non surgical face lifts & more. Along with treatments & therapies, Jules also has beauty and after care products including the Medic8 range.
Photo Gallery