HomeAbout is the official distributor of SpagnolGroup, a recognized leaders in furniture manufacturing from Italy, offering the highest quality products.
Kitchens in Cyprus
SpagnolCucine was founded in early 1990s and since then offers design and construction of modern and high quality classic kitchens.
Customers have a great choice of 35 standard kitchen models to meet their expectations and requirements. The kitchen catalogue offers a wide range of materials to choose from, such as melamine, laminate, polymer, embossed lacquer, veneered or solid wood, as well as aluminium and glass.
Wardrobes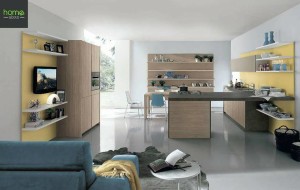 The wardrobe is a private space used in every home the most. Wardrobe must be functional and able to adapt to the needs of changing times and seasons.
Spagnol Mobili presents sophisticated solutions to satisfy every customer's requirements. Ardeco systems offer a wide range of different door opening solutions, as well as a variety of internal equipment and finishes.
Bathroom furniture
LavalleArredobagno is SpagnolGroup brand, dedicated to designing and manufacturing of bathroom furnishings.
LavalleArredobagno collection offers bathroom furniture for every taste and need – customized and modern furniture sets, as well as traditional and classic solutions.
Doors
The entrance door is the first thing we see when we enter the house. A broad range of panels and finishing are available for all doors to create a unique and outstanding design.
Door panels are offered in different materials – wood, stone or gres, metal and aluminum inserts.
Bedroom in Cyprus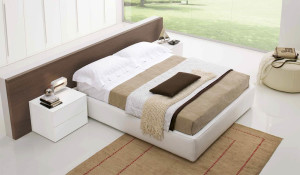 SpagnolMobili bedroom collection offers to choose a design for your bedroom area from a variety of different style beds and containers. Our furniture will help to create original and sophisticated design for your bedroom, using different combinations and modern solutions.
In the bedroom collection, different materials and finishes are presented – from contemporary and hi-tech to traditional and classic lines. Wide range of finishes available, such as ecoleather, fabrics of different textures and colours, as well as finishes with a wood effect or lacquered, will be able to satisfy the most demanding taste.
Sofas
Spagnol Salotti sofa collection comes in wide range of shapes, textures and colors, providing a high level of quality.
Our team of professionals constantly follow up with the latest fashion and design trends to meet demands of each customer.
Living room
Spagnol Mobili collection for living rooms gives you a chance to use the imagination and combine various textures, colors and shapes to create a classic and elegant design of your living space. The collection offers four modern finishes: white, urban, montego and hemp, which will emphasize the unique character of your living room interior.
We offer dynamic and creative solutions to organize your living space in the best possible way to meet the comfort and functionality requirements. The new design elements will give you a chance to redefine the concept of comfortable living.
Photo Gallery