Natural and artificial stones in Cyprus
Kalideris Marble is a company specializing in processing and manufacturing of artificial and natural stones for more than 40 years.
Kalideris Marble offers great solutions for using the stone decoration and finishing materials in modern architecture and design:
Floors;
Kitchen countertops;
Tiling of staircases;
Designing for swimming pools;
Bathrooms (cladding, vanity tops, showers, etc.);
Fireplaces;
Bar countertops;
Exterior and interior cladding;
Furniture (offices, tebles, benches, etc.);
Various artworks.
Kalideris Marble imports products from all over the world, including Brazil, Italy, Madagascar, Norway, Ireland, Morocco, Mexico, Finland, Persia, France, Spain, Turkey, India, Egypt, Namibia, Macedonia, Angola and Zimbabwe.
Thanks to the partnership with a number of producers and designers, Kalideris Marble is able to create unique collections of exclusive materials for every taste, offering very competitive prices
Kalideris Marble: types of stone finishings and their use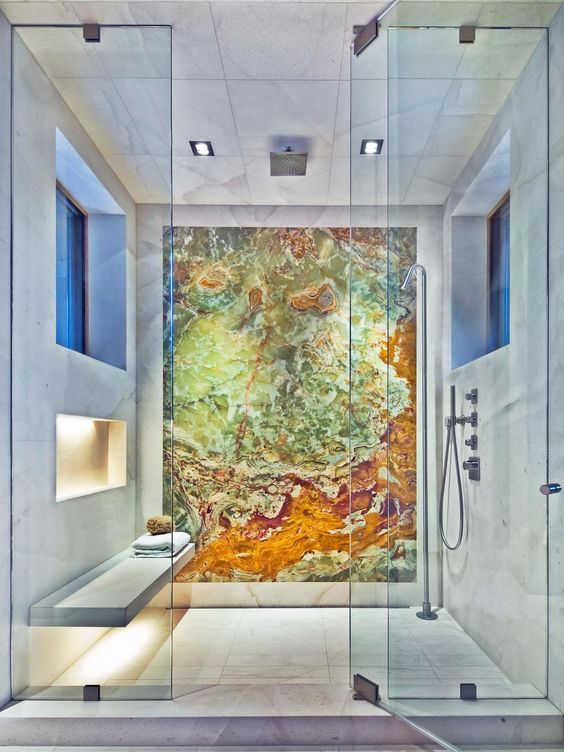 Kalderis Marble uses innovative equipment and techniques, including the newest Waterjet and CNC stone processing machines. Use of the latest technologies, combined with the creative product design developed by company's design department, which has extensive experience and skills, guarantees excellent quality of the final products to satisfy the highest requirements and expectations of customers.
Marble in Cyprus
Marble is a natural stone, made of limestone or dolomite. This material was widely used in the antique times and helped to create amazing masterpieces of architecture, art and decor. Today, marble is still used for interior and exterior design, decorations, helping to emphasize the monumentality and grandeur of architectural structures.
Marble Catalogue
Onyx in Cyprus
Onyx is a form of oxide mineral chalcedony. It is a unique stone with a small amount of impurities that create plane-parallel coloured layers. These layers are mostly translucent and in combination with a special light are used in creating unique and elegant designs and ornaments.
Onyx Catalogue
Granite in Cyprus
Granite is a natural igneous stone with a hard structure and the colour, mainly depending on stone's composition and structure. Granite is widely used in both interior and exterior designs. According to the studies and calculations made by the Marble Institute of America, the stone is absolutely safe for use in interior decorations and furniture production (table tops, columns, etc.). The study has refuted the theory, claiming that granite stone can be hazardous due to its radiation levels.
Granite Catalogue
Artificial Quartz Stone in Cyprus
Quartz stone is an artificial stone with the hard structure, which has about 93% of quartz content, offering the following advantages:
variety of colours;
high mechanical stability;
easy cleaning;
TÜV CERT certificates (TS EN ISO 9001: 2000), LGA Hygiene Report, NSF.
Catalogue of artificial stones
Photo Gallery