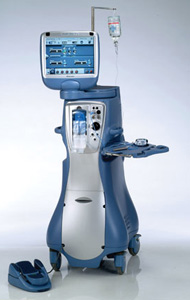 Many know from experience how hard it is to find a highly skilled doctor on the island, in whom you can trust your health and the health of your loved ones.
Kontos Eye clinic is one of the leading ophthalmologists practicing in Cyprus, with more than 30 years of experience.
Kontos Eye Clinic is equipped with the most modern diagnostic and surgical equipment from leading manufacturers.
The experience and the availability of high-precision equipment allows the doctor to carry out not only the ordinary procedures, but also to successfully treat patients with severe eye diseases.
Theodosios Kontos Eye Clinic has a full range of eye care services for diagnosis, medical treatment and surgery.
Laser vision correction in Cyprus
Complete treatment of diseases quickly and painlessly
Myopia (nearsightedness)
Hyperopia (long sightedness)
Astigmatism
Keratoconus
We use the most modern excimer Laser Wavelight EX 500 and FS 200 Femtosecond Laser (the latest development of the ALCON Company, a world leader in ophthalmic products).
Thanks to laser vision correction, patients do not need their glasses anymore.
Vitrectomy
This is a complex microsurgical procedure during which scars, blood or diseased tissue is removed from the vitreous body. This procedure is effective for treating diseases such as retinal detachment, retinal rupture or diabetic retinopathy.
Intravitreal injection
Intravitreal injections (or intravitreal injection) is a method of administering drugs directly into the vitreous. This type of injection has long been used in the treatment of macular edema, age-related macular degeneration and intraocular hemorrhage.
Cataract Treatment
The clinic uses advanced techniques for the treatment of cataract.
Implantation of toric IOL
Implantation of multifocal IOL
Correction of strabismus
Oculoplastic Surgery
blepharochalasis (sagging of the upper eyelid)
Ptosis
Corneal transplantation
Penetrating corneal transplantation
Endothelial transplantation
Anterior lamellar corneal transplantation
Amnio plastic surgery
All these and many other procedures are available at Kontos Eye Clinic.