Lucky Star Park – the best leisure park for all the family
When planning your vacation in Cyprus you want it to be as happy and diverse as possible, so with that in mind take note of the Lucky Star amusement park, one of the largest on the island.
The park is located in the Aradippou area near Larnaca, close to the highway, which makes it easy to find.
Lucky Star Park is a huge complex with such a large variety of amusements and activities that everyone will certainly have a good time.  One day is not enough to try out all the attractions at the park.
Caring about its customers
The Lucky Star Park is a family business orientated towards entertaining both children and adults.
The park's professional team has many years experience in the field of leisure and entertainment, paying particular attention of the safety of each of its visitors.
Parents can relax whilst the trained staff supervise their children, ensuring their safety during their visit to this wonderful world of games and fun.
Entertainment programme of the Lucky Star Park in Cyprus
There is a wide variety of entertainment available for children of all ages.
Bumper Car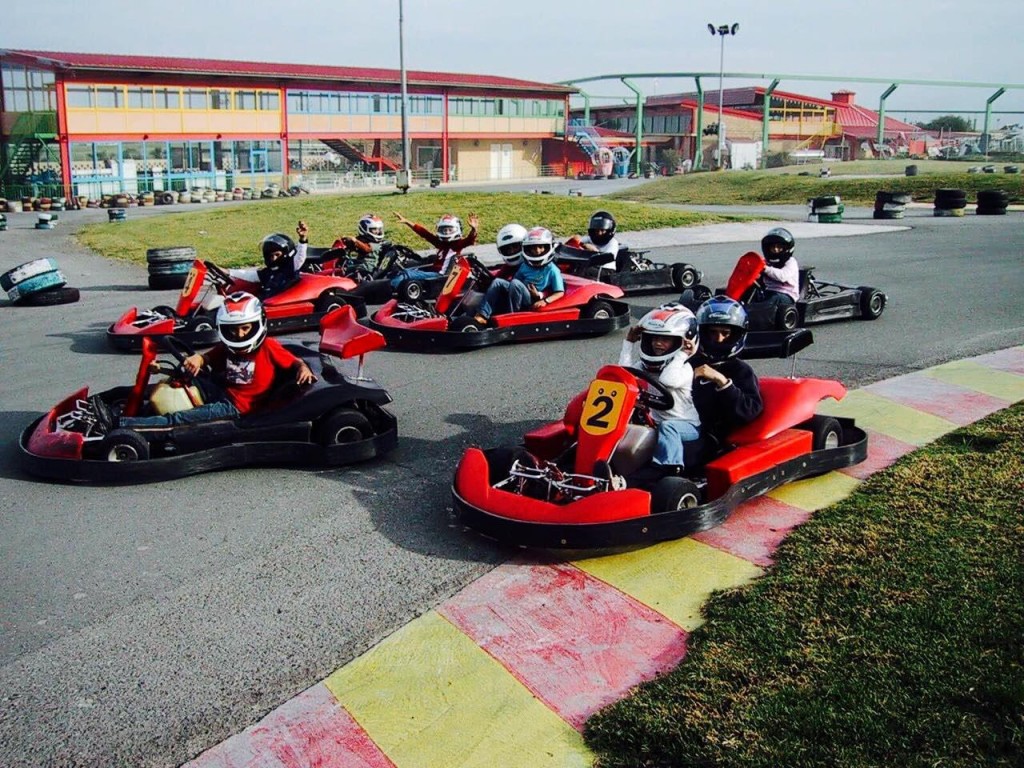 This type of entertainment, racing cars and carts, is not only popular with the children but adults as well. There is a special Bumper Car mini-track for kids and a bigger track for the grown-ups.
Motorcycle racing
Both adults and children can race on the carting track, whereas only children may ride on the motorcycle course.  This attraction imitates a real race and the participants are fully instructed beforehand.
Bumper Boats
Another type of carting, but this time on water. Instead of a track there is pool and the young captains are in charge of special Bumper Boats.
Train safari
Both children and their parents will enjoy a ride all over the park on a little train decorated with illustrations of animals.
Roller coasters
This attraction promises a more exciting ride. Don't forget to fasten your seat belt as the carriages change direction unexpectedly and move along at high speed.
Carousels
The park has a musical carousel for the little ones to transport them into a magical world.
Monorail
This attraction gives the kids a bird's eye view of the whole park, and an opportunity to make friends along the way with fellow travelers.
Antique cars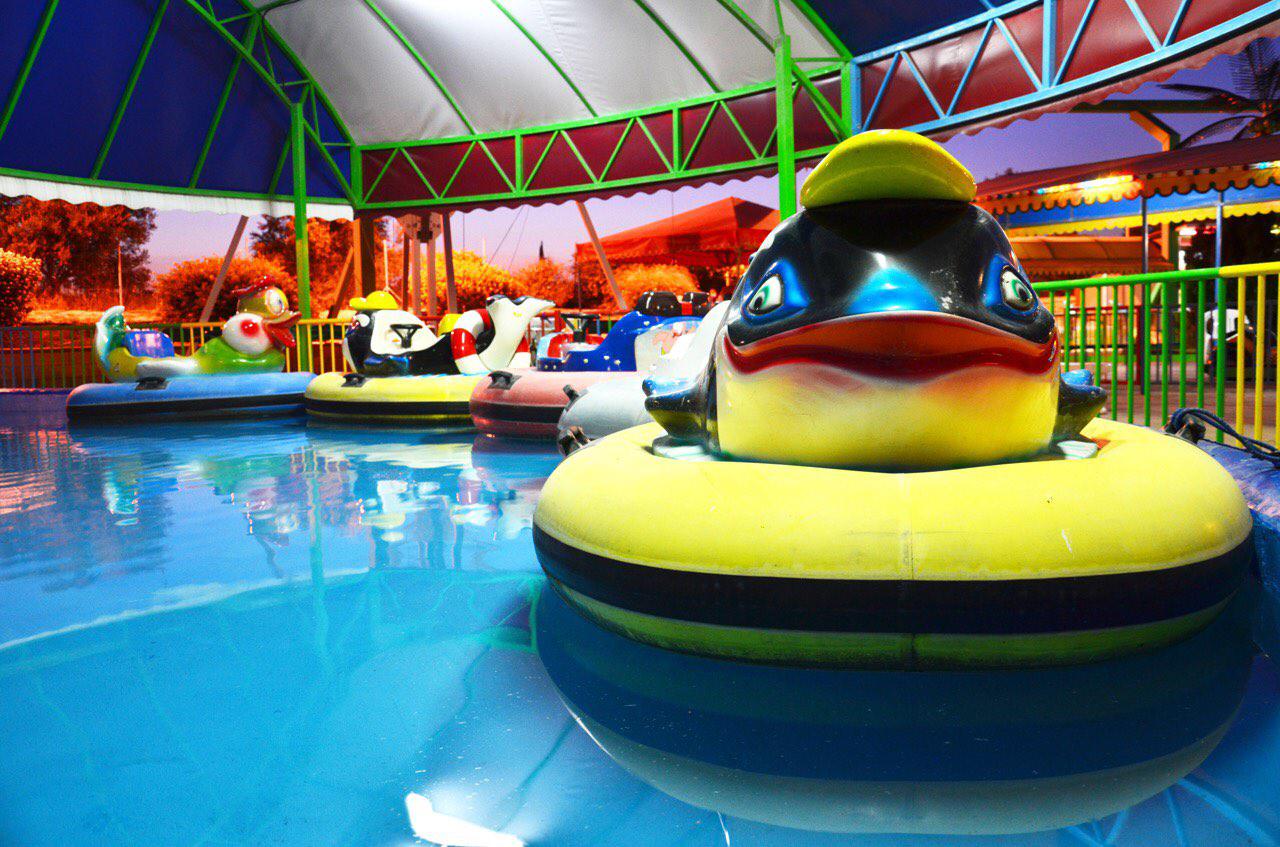 In addition to racing cars, motorcycles and trains, the children have the opportunity to get acquainted with antique cars. The children can take a photo with this unique mode of transport as a memento.
Trambolino
Children from 2 to 14 years old will enjoy this attraction where they can spend the whole day on the Trambolino.
Lucky Games
This attraction is for dexterous and lucky players. Here the children can demonstrate their skills and leadership abilities, and win something if they're lucky.
Together with their friends they can also play billiards, football, air hockey and video games, and the younger children have a huge selection of toys to play with.
Lunch break
Whilst the children play, parents can relax in the café or restaurant located in the park.
The restaurant offers meals and snacks to cater to any taste, including Souvlaki, hamburgers, sandwiches etc.
You can also get a snack from any food kiosk in the park.
Organization of family and corporative events in the Lucky Star Park
Lucky Star Park is perfect for all kinds of meetings and events:
For companies:
exhibitions;
fashion shows;
corporate events;
conferences.
Special offers from the Lucky Star Park
Go Kart
For those who love speed and competing for prizes, Lucky Star Park offers the following:
from 8 to 14 years (150 cm ³);
from 14 to 70 years (200 cm ³);
Team time trial (over 16 years).
Opening hours are daily from 4pm. The carting can also be available in the morning for those pre-booking for a group of more than 4 people.
Lucky Star Park restaurant
The Lucky Star Park restaurant can also organize a birthday party or special occasion as it can seat more than 400 people at a time.
Groups of more than 25 people receive a 10% discount, and there are special offers available for children – €12 for children's meals and programmes.
Groups of more than 20 people can enjoy 10 different hot and cold appetizers at a cost of €8 – €10 per person; children's entertainment costs just €12.
Working hours are from 4pm daily (except Tuesdays) and until 1am on Saturdays and Sundays. The restaurant can be available in the morning with a pre-booking for 30 people or more.
So, if you're looking for a versatile holiday to spend with friends, family or colleagues, Lucky Star Park in Cyprus is waiting to offer you an unforgettable holiday with a unique programme of entertainment.
See you at the Lucky Star Park!
Photo Gallery