About M. A. Turfland & Sons Ltd.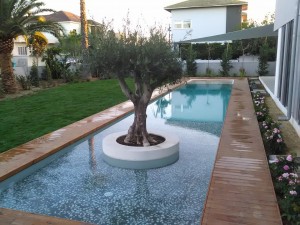 This family business was founded in 1986 in Potamia, and has become a pioneer in this area in Cyprus.
The idea and the way the Ready Lawn was produced, belonged to the founder, Michalis Hadjiloizou, who had previously worked at a Ready Lawn production company in Australia.  Returning to Cyprus with his family, he worked professionally as a producer of Ready Lawn.
M.A. Turfland & Sons Ltd. was the first company that constructed football fields in Cyprus with the placement of Ready Lawn and seeding.
The company has been operating throughout Cyprus and has more than 25 years of experience in landscape design, production and cultivation of Ready Lawn.  Since 1986 M.A. Turfland & Sons Ltd. has continued to grow, and today it successfully produces the largest amount of Ready Lawn in Cyprus, with over 150,000m2 annually.
Lawn care services in Cyprus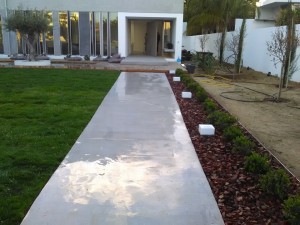 A. Turfland & Sons Ltd. provide all the necessary services relating to lawn production and care, including the planting, growing and cutting of the lawn, as well as the improvement of football fields.
Here you will find everything you need for your garden:
Ready natural grass
Synthetic Grass
Irrigation systems
Garden Construction
Construction and football field maintenance
Ready natural grass in Cyprus
Ready natural grass is an ideal solution for your garden. It is easy to use and can successfully cover any kinds of soil surface without waste of time.
The characteristics of Ready Natural Lawn are the high quality of seeds, the high standard of techniques used in production, and the cutting and planting of lanes techniques at their final destination.
The type of natural grass used is the Australian type KIKUYU, which is considered to be the most suitable for the climatic conditions of Cyprus.
The placement of Ready Natural Lawn can be made either by our experienced technicians or by you.  Ready Natural Lawn can be installed in houses, parks, playgrounds, hotels, football fields, golf courses, municipal green spaces, islets and roundabouts.
Ready Natural Lawn delivery in Cyprus
The company has the capacity to transfer, with its own tracks & equipment, large quantities of lawn anywhere in Cyprus without additional cost to the client.
Synthetic grass
Synthetic grass is an alternative choice which offers a low maintenance cost. It may be destined for gardens, playgrounds, balconies and areas where natural grass is not recommended. For proper installation of synthetic grass, an appropriate infrastructure is required.
Landscape design in Cyprus
Since 1986 the company has been designing, constructing and maintaining gardens. It requires proper study and appropriate knowledge. The most important thing regarding garden construction is the infrastructure, proper installation of an irrigation system, the selection of appropriate plants and grass, and proper maintenance.
Photo Gallery