Established in 1982, through the professional and quality service, extensive experience and close international cooperation, as well as competitive prices, the company has been holding top position in the international relocations and logistics service on the island for more than 35 years.
Company's national and international membership:
FIDI Global Alliance;
OMNI;
International Association of Movers;
British Association of Removers;
IELA.
Worldwide removals to and from Cyprus
Orbit offers DOOR TO DOOR services of your household goods and personal effects from Cyprus to any country in the world and vice Versa.
Orbit helps you pack your shipment to prevent damage where possible, and carefully delivers it to the recipient.
Additionally, there is online tracking and related services, listed below.
Transportation and Packaging of Fine Arts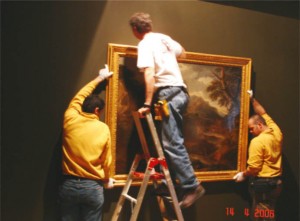 Together with it's sister company in Athens, Orphee Beinoglou, crew
members underwent extensive instruction at Greece's top Museums and Art Galleries. Orbit ensures the total security of priceless art and antiques.
The Ministry of Education & Culture, Evagoras & Kathleen Lanitis Foundation, Pierides Foundation, and the Byzantine Museum & Art Galleries and Nicosia Relocation support services are among the company's regular customers in Cyprus.
Freight forwarding
Orbit can also offer the forwarding of freight commodity/commercial goods from Cyprus to any country in the world and vice versa.
Archive storage
Orbit can carefully store your Office Documents/Archives and offer retrieval services when required.
International relocations
The company offers total relocation services to companies requiring transfer of personnel to and from Cyprus. Orbit also provides Home and School searches, if required, and undertakes Visas / Work Permit applications. An individual package of services is also available.
Exhibition Logistics
As a member of the International Association of Exhibition forwarders (IELA), Orbit offers full logistics support for exhibitions in Cyprus and abroad.
International entertainment, cultural and media events
Due to the increase of these and festivals, taking place every year on the island, the company provides support, coordination and total logistics of such entertainment tours.
Pet transportation services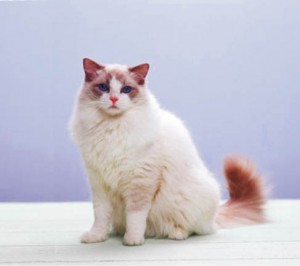 Orbit provides prompt and safe transit of your pet. Employees of the company strictly follow the schedule of movement and are extremely careful with the animals.
Vehicle shipping

The company owns the information about the import restrictions of cars, motorbikes, plus other modes of transport, which vary considerably throughout Europe
Why choose Orbit?
35 years in the Cyprus market;
Trained and professional staff;
Largest fleet and Storage facilities;
Competitive prices;
Member of Worldwide Associations.