Neurological and Psychiatric Centre in Cyprus
The neurological and psychiatric centre, Veresies Clinic, specialises in the fields of Dependencies (Alcohol and Drugs), Depression, Bipolar Disorder, General Anxiety Disorder, Dementia, etc.
The clinic is located in the Pyla / Dekelia tourist area of Larnaca. Veresies Clinic is providing outpatient and inpatient treatment, depending on the individual needs of the patient.
The staff – neurologists, psychiatrists and clinical psychologists, are highly qualified in those fields and can provide the most efficient and suitable care.
For ten years they have been a resource for people who suffer from psychiatric or neurological problems. Every person is unique, and so all treatments are individually tailored to address the particular needs of the patient, and they hold themselves to the highest standards of quality, accountability, and service excellence, to ensure they are delivering the most effective care available today.
Diagnosis and Treatment of Addiction problems
Treatment of alcohol addiction;
Treatment of heroin addiction;
Treatment of methamphetamine addiction;
Treatment of cocaine addiction;
Treatment of benzodiazepine addiction;
Suboxone programme for the treatment of opioid addiction;
Naltrexone-implants for the treatment of opioid and alcohol dependence.
Psychiatric & Clinical Psychology Department
Treatment of General Anxiety Disorder;
Treatment of Psychosis;
Treatment of Major Depression;
Treatment of Bipolar Disorder;
Electroconvulsive therapy (ECT);
Psychotherapy;
Cognitive behavioural therapy (CBT);
Counseling;
Family Therapy.
Neurological Department in Cyprus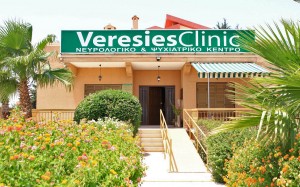 Diagnosis and treatment of:
Alzheimers and other Dementias;
Chronic Pain;
Diseases of the Central Nervous System;
Diseases of Peripheral Nervous System;
Epilepsy (EEG);
Neurorehabilitation.