Dresses for brides in Cyprus
Preparations for such a significant and memorable event like a wedding is a very emotional and challenging process.
One of the most important things is to choose the wedding dress and create a unique image for the bride.
Gala Montenapoleone has for many years been a representative of many international brands and offers a wide selection of unique and exclusive wedding dresses in Cyprus.
All the company's products meet sophisticated aesthetic requirements, high-quality standards and the latest trends in wedding fashion.
Designers' wedding dresses in Cyprus:
Alessandra Rainaudo;
Adam Zohar;
Nicole;
Aurora;
Collet;
Easter;
Hadas Cohen;
Jolies;
Lian Rokman;
Modeca;
Nurit Hen;
Romance;
Sola merav;
Viero bridal.
The Gala Montenapoleone store has collections of exclusive brands in the field of design and creating wedding dresses.
Every bride can choose the perfect dress from famous manufacturers, such as the largest manufacturers of Italy, Nicole Fashion Group Milano, well-known brand Modeca from the Netherlands and Viero bridal from America. As well as these there are famous designers, Hadas Cohen from Israel, Solo Merav, Ester bridal, Lian Rokman, Nurit Hen and many others.
Accessories for weddings in Cyprus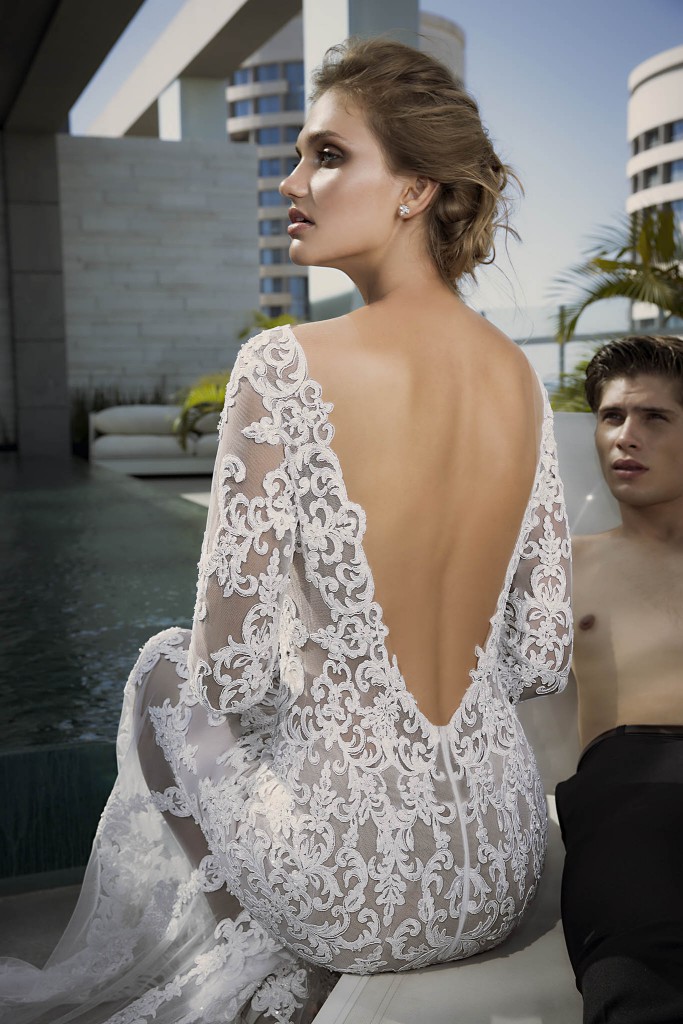 "Any wedding image will look finished only with carefully selected accessories". Gala
Montenapoleone has a broad range of original accessories for weddings:
Wedding wreaths;
Tiaras;
Hair ornaments;
Earrings and bracelets;
Wedding veils of various styles;
Garters for the bride;
Girls' clothing for wedding ceremonies (3-6 years);
Perfumery;
Gloves for the bride;
Butterflies;
Ring pillows;
Umbrellas;
Book requests;
Sleep wear and more.
Wedding consultants in Cyprus
The expert consultants of Gala Montenapoleone are always ready to share their suggestions and ideas to create sophisticated wedding styles.
The professionalism of the company's employees allows any bride to achieve the desired results in creating the perfect image for one of the highlights of life.
Photo Gallery