About the Aletras Bikes company
The Aletras Bikes company has been working in the field of bike sales and services in Cyprus since 1948.
The Aletras Bikes shop in Nicosia not only provides you with the best service but also a guarantee of quality for all its bikes.
The success of the company lies in its professionalism, the high quality of the bikes, and the service (including after-sales service), as well as its good prices.
The recipe for success of Aletras Bikes is simple – love the work that you do, and this is reflected in the way the company treats its customers.
Bikes for sale in Cyprus
In Aletras Bikes store in Nicosia you will find all types of bikes, for beginners and for professionals:
Mountain Bikes;
Road Bikes;
Cross;
City;
BMX;
Ladies;
Bikes for Children 20/24″;
Bikes for Children 12 to 18″.
Interantional bikes brends in Aletras Bikes
Bike Service in Cyprus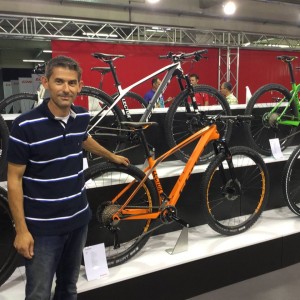 In addition to selling new bikes, Aletras Bikes also provides the following services in Cyprus:
Bicycle Repair;
Sale of bicycle parts;
Sale of bicycle accessories;
Sales of bicycle clothes.
Bicycle parts in Cyprus
Aletras Bikes offers a wide range of services for repairing and servicing your bike in the shop, but here you can also find the necessary parts to repair the bike yourself:
Bike accessories in Cyprus
Aletras Bikes can provide you with a wide array of accessories for your bike. From lights to helmets, from bike carriers to pumps – here there is everything you need for your bike.
Visit the Aletras Bikes store in Nicosia for a rich selection of bikes, bicycle accessories and parts.
For those who do not have time to visit the shop now, there is the company's web site, where you can check the availability of your favorite brands in the store from the comfort of your own home!
Poto Gallery