Easy Green Ltd is involved in the creation of outdoor landscaping, floors and roofs. The products the company use are of the latest technology and best suited to cope with the high temperatures of the Mediterranean climate.
Professionalism, experience and the expertise of the staff guarantees the best results, and serves the high demands and needs of the Cypriot consumers.
Easy Green Ltd Services in Cyprus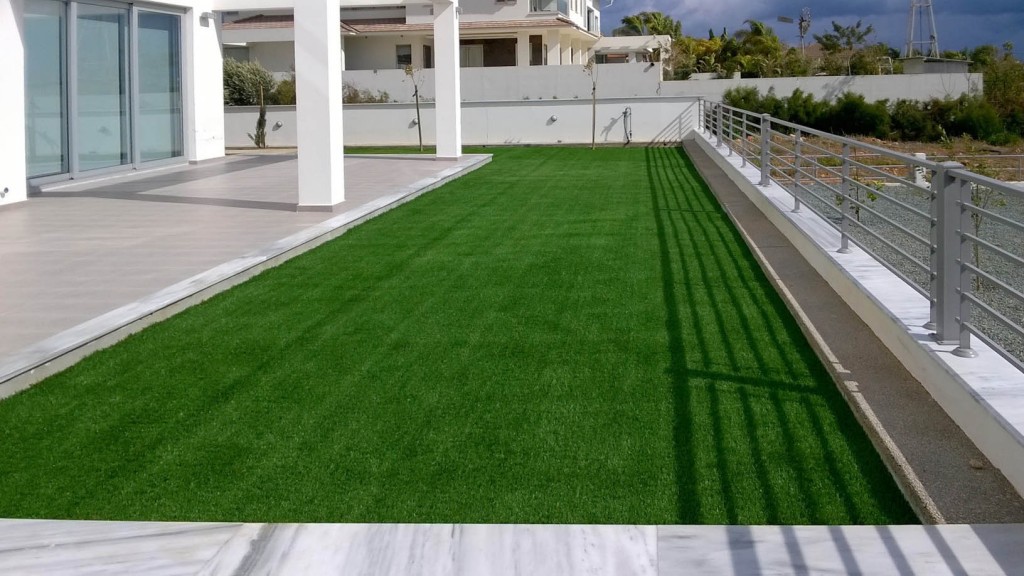 Easygreen ltd offers a wide range of services, which include:
Artificial Grass;
Composite Deck;
Decoquartz Floors;
Sports Facilities;
Polycarbonate Canopies;
Fences;
Above Ground Pools;
Insulation of Terraces;
Maintenance;
DIY.
Polycarbonate Roofing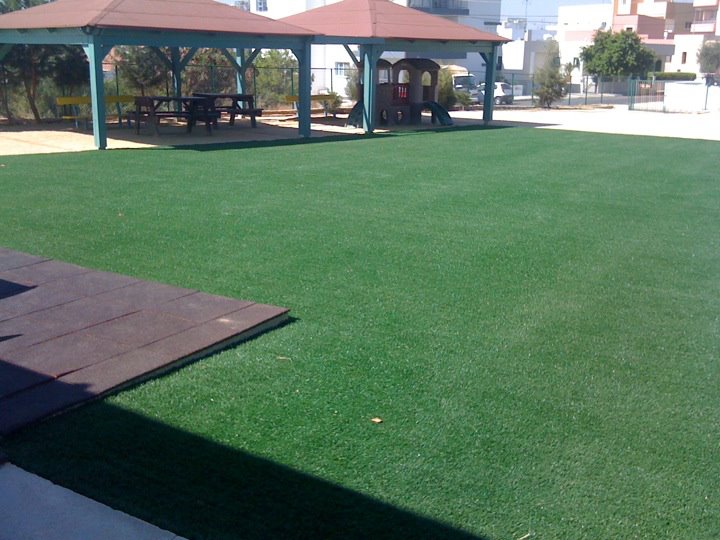 The polycarbonate sheets from world renowned PALRAM Industries LTD., is the best solution for any type of roof, fence or partition.
SUNPAL is an advanced, multiwall, polycarbonate panel system that combines proven design, light transmission, thermal insulation and strength. It offers a lightweight, leak-proof design that withstands very high loads and accommodates expansion and contraction. The system's distinct advantages make it ideal for long-term application on many types of projects.
As with any true architectural glazing system, SUNPAL is appropriate for a variety of roofing and cladding designs, flat or curved.
Main benefits of PALRAM polycarbonate-roofing
Leak proof for 25 years;
High thermal and sound insulation;
Accommodates expansion and contraction;
Withstands very high loads;
Simple and fast installation;
Ideal for curved designs;
Double sided UV protection;
Available with SolarSmart™ cool, light colours.
Fences
Easy Green provides fencing, as required by the client, in:
Aluminum;
Wood;
Wood plastic composite – DECK;
Polycarbonate.
Above Ground Pools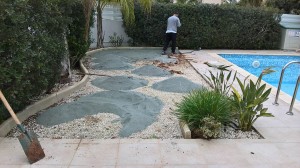 INTEXcorp is the world leader in both designing and producing high quality, innovative, above ground pools. A wide variety of designs, shapes, depths and materials is available with the guaranteed quality of the Intex.
The Intex Family of companies has a strong and never-ending commitment to developing the highest quality products at the lowest possible price, and backing those products with uncompromising customer service.
Maintenance and repair
Easygreen Ltd's skilled staff is able to maintain and /or repair all kinds of products supplied by the company, as well as those that have been installed by individuals or other companies.
DIY
The Easy Green company can supply all its products to individuals and / or professionals who have expertise, free time and the desire to make investments on their own.
They can even supply you with installation instructions so you have the information and advice to help you install their products correctly and securely Ltd.
Photo Gallery