Straight, white teeth are not only attractive, but are also a sign of health. In sunny Cyprus, amongst the open and friendly people, hiding a beautiful smile would be a crime. If you are concerned about dental problems, or you want to whiten your teeth in Cyprus, the Bright Smile Clinic will help you!
About Bright Smile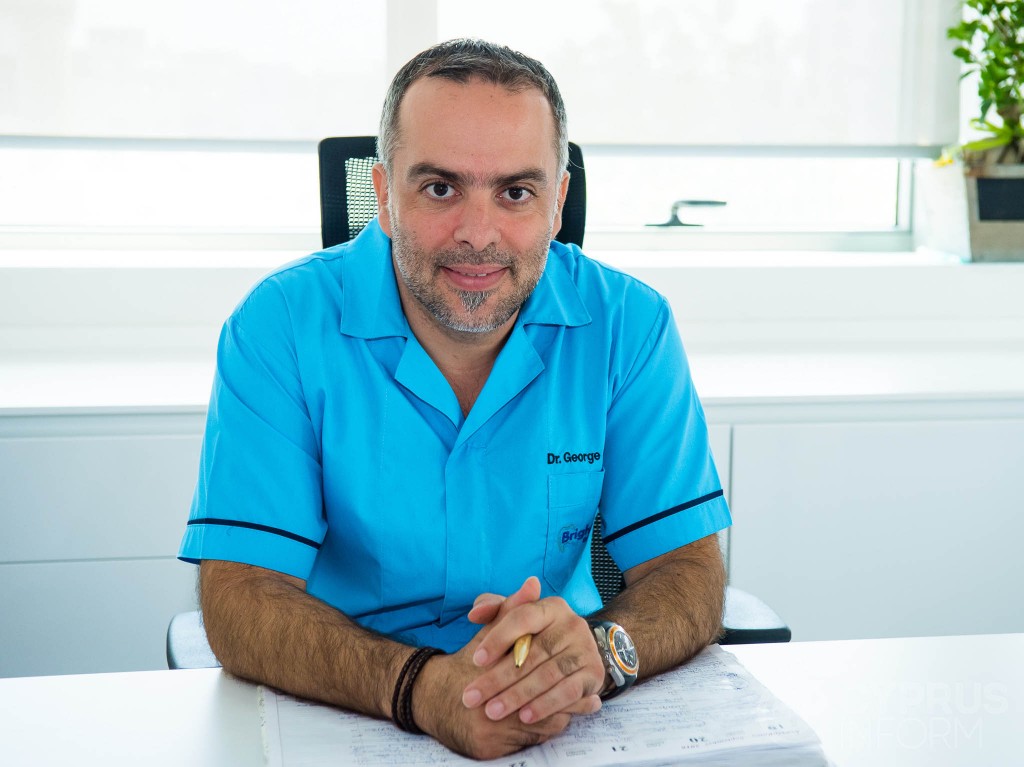 Bright Smile is one of the first dental clinics in Cyprus to offer dental whitening. Bright Smile first opened in Larnaca in 2003, followed by another dental clinic in Nicosia in December 2004.
It was the idea of Dr. George Vassiliou, and Dentist-Orthodontist Dr. Andre Parpa; they created Bright Smile to offer clients integrated solutions by offering a wide range of dental services, all under the same roof.
All the doctors of the dental clinic are professional and qualified dentists. The Dental Clinic, as well as other routine dental procedures, offers orthodontics and dental surgery, dental implants (a speciality acquired by Dr. Vassiliou in the United States), as well as cosmetic restoration with Zirconia and Emax dental crowns.
Dental Services in Cyprus
Bright Smile dental clinic offers a wide range of dental services and treatments, from cosmetic dental procedures (dental whitening also) to oral surgery, implantology and orthodontics.
Cosmetic Dental Procedures
Cosmetic dental procedures include:
•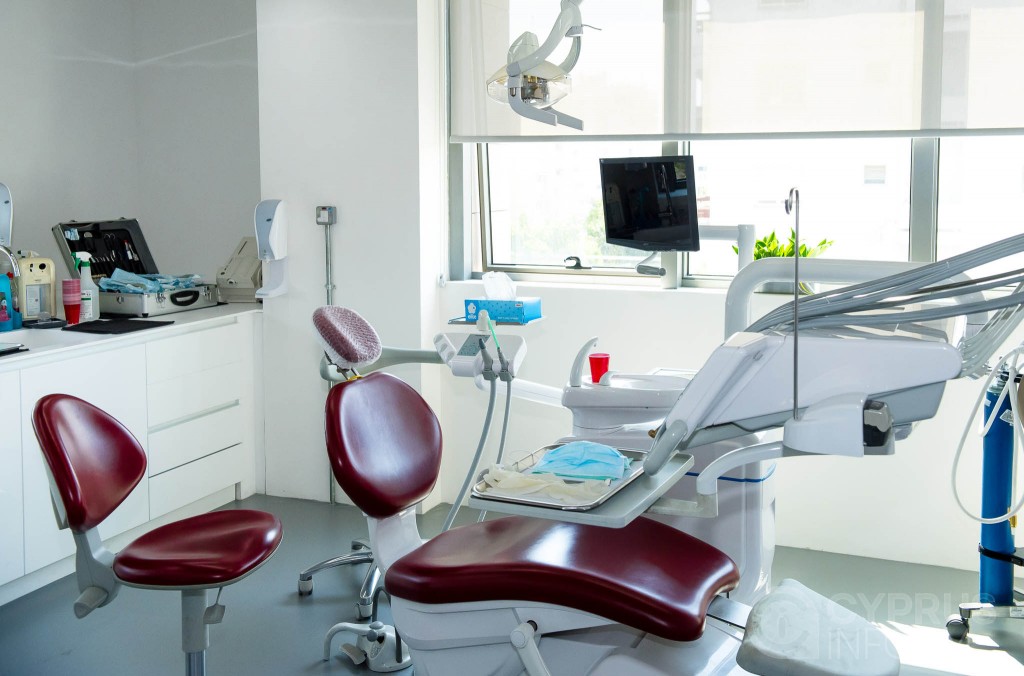 Porcelain Veneers;
• All Porcelain Crowns (Procera Crowns, Zirconia, Emax);
• Porcelain Fused to Metal Crowns;
• Porcelain Inlays –Onlays;
Dental whitening in Cyprus
It's worth noting that Bright Smile is one of the first dental clinics in Cyprus to offer dental whitening, after purchasing one of the first American professional whitening systems – Zoom.
At the same time, the dental clinic in Nicosia is equipped with panoramic radiographe and Laser CO2/ER Yag, ensuring better quality work.
Oral Implantology in Cyprus
The doctors of the clinic specialise in:
Single Dental Implants (aesthetic)
Dental Implants with crowns Procera – Zirconia – Emax- Porcelain Fused to metal
Dental Implants with dentures.
Malocclusion is not always visible from first sight, but over time it can lead to negative consequences, such as abnormal teeth growth. The Orthodontists at the clinic can treat this problem.
You will forget all about malocclusion with Bright Smile!
Oral surgery is any of a number of medical procedures that involve artificially modifying dentition; in other words, surgery of the teeth and jaw bone.
Pediatric Dentistry
It is recommended by the American Academy of Pediatric Dentistry (AAPD), and the American Academy of Pediatrics (AAP), that a dental visit should occur within six months after the presence of the first tooth, or by a child's first birthday.The earlier you bring the child to a dentist, the less he or she will be visiting a dentist when they get older!
Periodontology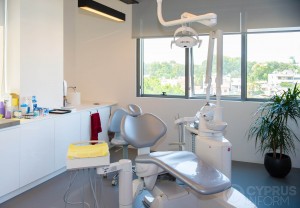 Periodontology or periodontics (from Greek περίperi "around"; and ὀδούςodous "tooth", genitive ὀδόντοςodontos) is the specialty that studies supporting structures of teeth, as well as diseases and conditions that affect them.
Endodontics in Cyprus
Endodontic therapy, or root canal therapy, is a sequence of treatments for the infected pulp of a tooth, which results in the elimination of infection and the protection of the decontaminated tooth from future microbial invasion.
Preventive Dentistry and Cosmetic Procedures
Preventive dentistry is the practice of caring for one's teeth to keep them healthy. This helps to avoid cavities, gum disease, enamel wear, and more. There are many forms of preventive dentistry, such as daily brushing and annual dental cleaning.
Bright Smile offers Hyaluronic acid, Botox and Mesotherapy treatments, which focus on improving aesthetic appeal, symmetry and proportion.
Bright Smile will give you a beautiful snow-white smile, and will change your life for the better!
Photo Gallery