Insurance in Cyprus
Naso Eliadou Insurance Agents & Consultants LTD has been operating since 1984, and specializes in general, life and health insurance.
Since the beginning, the company has aimed to offer its services with professionalism and consistency. The results so far show that they have achieved these goals, as evidenced by the continued growth of their business, satisfied customers, and successful cooperation with other companies. Proprietary modern offices are located at 9 George Neophytou, 8020 Paphos.
Vehicle Insurance in Cyprus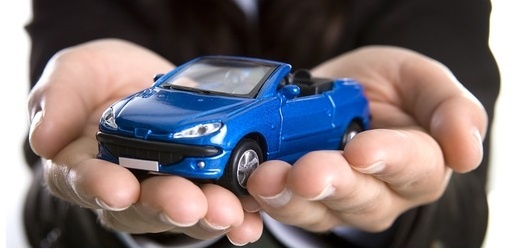 The motor vehicle is now a part of everyone's life, and is in fact a necessary and important asset.
With the ever-increasing risks around us, it is important to have in place assurance for the driver, his family and passengers.
Every responsible driver needs a trustworthy insurance company that will stand by his side in whatever situation that may arise.
Every vehicle insured by the company enjoys a 24/7 Accident Recovery helpline, as well as 24/7 Road Assistance.
Options to choose from
Third Party Standard (by law);
fully comprehensive.
Property Insurance in Cyprus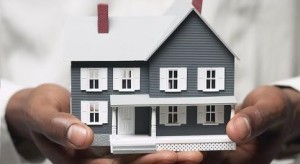 The company has prepared an innovative solution catering for the needs of your home. You can count on protection for your home, whether as a homeowner or a tenant.
The company can arrange alternative accommodation in times of need until all repairs to your home are completed.
Their Home Shield home Insurance policy features a competitive advantage, in that you have the option to tailor the insurance solution to suit your budget and needs.
Medical & Health Insurance in Cyprus
Multicare International Health Plan, the best selling health scheme in Cyprus, was developed in association with AXA PPP healthcare, one of the largest UK health insurance companies, with over 60 years of experience and more than 2 million people insured world-wide.
Multicare International Health Plan is a diverse product with 4 different options, one of which is offered only to students.
Primarily the annual maximum level of cover distinguishes the plans:
• Plan A has a yearly maximum of €2.000.000 per person;
• Plan B provides maximum cover of €100.000 per person;
• Plan C provides an overall annual maximum of €40.000 per person;
• Student care, offered to all students in Cyprus and abroad, has an annual limit of €100.000.
Travelers Insurance in Cyprus
There is always the chance that something unexpected could take place whilst travelling abroad.
Naso Eliadou Insurance Agents & Consultants LTD offers a comprehensive Travelling Insurance Policy for your peace of mind, "Travel Shield". The innovative policy covers and protects individuals from small inconveniences such as delay in the arrival of luggage to more serious unexpected events like health problems during their trip.
Travel Shield is intended for individuals, groups, families and business executives.
Business Insurance
They guarantee security for any business risk. In an intense and competitive environment the entrepreneur is called upon to invest large amounts of funds in both the infrastructure and equipment of the company in order to remain competitive, and at the same time complying with laws and regulations.
The company offers comprehensive solutions, which ensure protection for your investment as well as the continuation of business. Although not required by law, it is wise to insure this investment in every possible way in order to ensure its continuation.
The new and innovative Business Shield Insurance policy offers complete insurance coverage for any complicated risks that may arise.
Required by the law of Cyprus for:
Also available for:
Architects and engineering consultants;
Surveyors;
Certified Auditors and Accountants;
Various Directors;
Physicians.
Life Insurance in Cyprus
The programme allows the creation of a life insurance investment plan tailored to the client's budget, which will help save the required amount by a specified date, as well as protecting the interests of the family and loved ones in the event of death of the insured.
Yacht Insurance in Cyprus
Company Naso Eliadou Insurance Agents & Consultants LTD offers yacht insurance, in accordance with the stipulations of the Insurance Institute of London Underwriters yacht (London Institute Yacht Clauses (1.11.85)):
Damage to the ship (deck, engine, and equipment that are an integral part of the vessel) caused by natural risks during their stay at sea, or in inland waters of the territory of the navigation, or during commissioning, including lifting, transportation and launching.
Risks associated with fire, piracy, collision, explosion, malicious acts, theft, earthquakes, lightning.
Personal Accident insurance in Cyprus
Personal Accident cover offers protection to each and every one of us in the event of a loss that may arise from an accident that could occur either at the workplace or at home or elsewhere, even whilst abroad.
Photo Gallery