Silver, known to man since ancient times, has always enjoyed great popularity. It was applied to wounds to hasten the healing process, medieval warlords and the rich used drinking cups made from silver, and women wore silver amulets to ward off evil spirits.
This is not an accident – modern scientists have proved that silver actually has a bactericidal action, and is able to normalize blood pressure.
Today stylish and exquisite silver ornamentals remain a symbol of elegance and well-being.
About The Silverpot Jewellery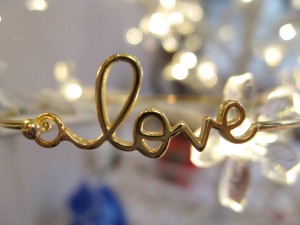 The Silverpot is a family owned business which has been running for 30 years. In 1985 it opened its doors offering the family made Lefkara Lace, which is now famous all over the word. Over the years the business expanded to encompass handmade silver jewellery, and they became experts in the field.
Now at The Silverpot jewellery shop in Nicosia you can buy luxury silver rings, earrings, bracelets decorated with precious stones, as well as silverware and even icons.
Silver jewellery in Cyprus
In The Silverpot jewellery store in Nicosia you will find a rich selection of the highest standard handmade silver jewellery. Jewellers use an alloy with a high content of silver (92.5% i.e. silver 925). This alloy is known as "sterling silver" and was used in the old days for coinage. Jewellery made from sterling silver is very strong and won't darken with age.
At The Silverpot jewellery you can purchase:
Necklaces, earrings, bracelets and brooches – all high quality and handmade from pure silver.
jewellery with precious and semiprecious stones
The jewellery store boasts a large range of accessories – earrings, rings, bracelets, and unique items of turquoise, opal and amethyst in many different styles.
In The Silverpot you can find silver icons of the Virgin Mary and Jesus Christ, as well as icons of many others saints (St. Nicholas, for example).
A pair of silver glasses will be an excellent gift or a luxury ornament for your home.
On the eve of the holidays the store's collection is stocked with themed jewellery, such as pendants for Valentine's Day or Easter.
Order jewellery in Cyprus
In The Silverpot jewellery shop you will find both traditional Cypriot filigree in beautiful, original designs, and old Byzantine designs, expertly made to specifications from the museums and decorated with semi precious stones.
Custom made jewellery to suit individual tastes is also available at The Silverpot jewellery shop.
Photo Gallery