Selecting a man's watch must be treated as seriously as picking a gift for a loved one – it needs careful thought, and you must rely on some criteria to help you choose the perfect watch.
It is, of course, the main accessory of the male wardrobe, not just functional but also reflecting the style and taste of the owner.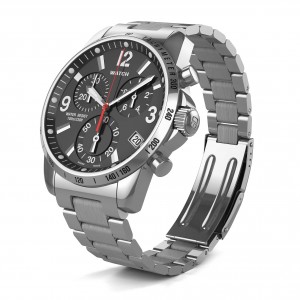 You can also use your holiday as an opportunity to buy your watch while in Cyprus, and to navigate the vast choice of watches available on the market it's important to consider the following:
The mechanism.
The model should take account of the style and way of life of the owner.
Housing material, strap or bracelet.
The functionality and additional options.
Cost.
The workings
These are the main components, and there are three main options: mechanical, quartz and electronic mechanisms, each of which has advantages and disadvantages.
Let's consider their main features – reliability, durability and advanced.
Mechanical — classic version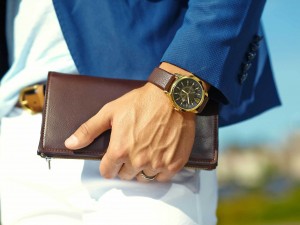 This option is the most expensive as the mechanism is more complex and high-quality materials are used.
Mechanical watches don't use batteries but do require winding every 3-4 days. In addition, they are more aesthetically pleasing than the quartz and electronic mechanisms.
One of the problems of cheap mechanical watches is their lack of accuracy and any repairs, depending on the brand and model, can be very expensive.
Quartz — reliable option
Quartz is a more economical option and perfect for those men who appreciate reliability. The quartz mechanism is not as detailed as the mechanical, and they are easier to maintain.
These watches are more accurate and run on batteries that will require periodic replacement.
Quartz watches don't need winding, are quite shock resistant and will become a valuable asset for you.
Electronic — functional type of watches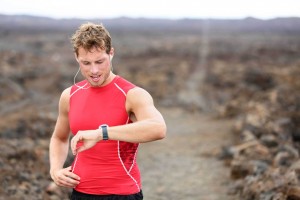 This is a small computer on the wrist, characterised by originality and high functionality. In most cases, the cost is much lower than for the mechanical and quartz watches. However, there are some higher priced models, for example, some brands of men's sports watches which have a variety of additional options.
The digital display on electronic sports watches can be supplemented with a variety of features such as backlight (very convenient at night), alarm clock, and monitoring pulse, steps, distance, etc.
These watches, like quartz, run on batteries and will suit those who appreciate modern technology.
Strap or metal bracelet?
Both options are good but take into account the quality. Pay attention to the following when buying a watch:
The leather strap must only be made of genuine leather. Rubber straps are also attractive;
The metal bracelet must not be damaged at all.
It should fit well and have the option to remove links or add a couple of holes in the strap. The clasp must be of the same material as the body of the watch.
The quality of the bracelet or strap will tell you if it's genuine or not, and good quality will last longer.
Materials
When choosing men's watches, it's important to consider what material is used. Anti-allergy stainless steel and brass prolong the life of the watch for years to come and protects it from damage, including from water and dust.
Aluminium casings are of a more dubious quality, and the reliability of plastic housings are largely dependent on the manufacturer's integrity.
High-strength steel has a gold and titanium coating. Ceramic coatings, although rarely used, are also strong.
The glass employed in expensive watches is made of sapphire crystal and is known for its strength and durability.
For the cheaper models, plastic or mineral glass is used.
Brands and price
You can buy men's watches in jewellery stores, boutiques, shopping malls and duty-free in Cyprus.
You can find inexpensive models with different mechanisms costing up to €300, as well as popular brands producing luxury Swiss watches, for which you will need to pay an average of €1000. Prices, regardless of model or brand, can be unpredictable.
During the sales season (January-February and July-August), branded models can be well discounted (15%) despite the fact that the average price for a high-quality men's watch starts at around €100.
The lineup of watches in Cypriot stores includes such favourite brands as Omega, Longines, Tissot, Rotary, Hamilton, Rolex, and Rado. Also, there are stylish watches from the fashion and beauty brands such as Chanel, Armani, Dior, as well as watches by Porsche Design, Ferrari, and many others.
Style and colour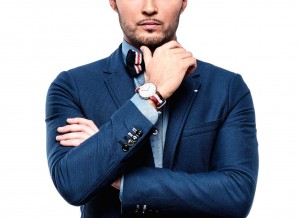 Wrist watches for men should be selected taking into account way of life and style of clothing (business, classic, sports), suggesting that the male wardrobe should include several, or at least two, watches.
The casings for men's watches are usually rectangular or round, and the dial is coloured — white or black, decorated with precious stones for special occasions or plain for everyday wear.
Sports watches are combined with sports, young or casual wear — jeans, hoodies, t-shirts and so on.
Gold watches suit classic and business attire, yellow metal accessories — belt buckle, cufflinks or tie clip. Metal watchcases should be combined with similar coloured accessories.
Also, the clothes can be matched to the colour of the watch strap, which should be in harmony with the belt, briefcase or shoes.
Having defined all the parameters of your future wristwatch, you are now ready to go shopping.