Alcoholic and soft drinks, a variety of shots, juices and sparkling water — all are a fixture of nightclubs, bars and parties.
Here we'll help get you acquainted with the various cocktails, which to choose and how to prepare them.
Long drink
These are considered summer drinks and are one of the most popular amongst tourists and locals in the warmer months.
The Long Drink is a large, refreshing alcoholic cocktail prepared with lots of ice and is sipped slowly through a straw as the ice gradually melts.
For the preparation, you will need large drinking glasses, starting with 120 ml and finishing with 400 ml, to accommodate the various ingredients in the right proportions and create a drink with a unique taste.
Favourite long drinks in Cyprus:
Mojito;
Gin and tonic;
Long Island;
Mai Tai;
Pina Colada;
Tequila Sunrise.
Long drinks can be ordered in any of the bars in Cyprus, including beach bars, nightclubs and restaurants. Restaurants tend to have a limited number of cocktails on the menu, but they can be mixed on request.
It is easier to find a varied cocktail menu at the bars, and customers are offered a wide choice including the establishment's signature cocktails consisting of exotic fruit and unusual flavour combinations.
Short drink
A Short is a cocktail composed of small amounts of several ingredients.
These cocktails are served in small glasses (50 ml – 120 ml) and the alcohol volume is often quite high – from 17% to 45%.
Popular Short Drinks:
Daiquiri;
Martini;
Caipirinha;
Bellini;
Black Russian and White Russian.
Shot or Shooter
A Shot is drunk in one go, and this category includes both cocktails and various kinds of pure spirits.
Shots or shooters are served in glasses from 40 to 60 ml and are a quick and efficient way to get in the party mood.
Most of the recipes are unique to each bartender. The classic Russian shot is vodka.
Traditional shots:
B-52;
Tequila;
Vodka;
Smirnoff North;
Jägermeister;
Coffee shooter.
Methods of cocktail preparation
Despite its apparent simplicity, cocktail preparation involves not only knowledge of the ingredients, but also the technology and methods of preparation.
Basic methods for preparing cocktails:
Blend — Mix;
Shake — Shake;
Build — Construct;
Stir — Stir.
Mix — Blend Method
Using a blender, this is the easiest way to make cocktails. As a rule, this method is used to create cocktails with fruit and berries and is ideal for creating soft and frozen cocktails, milk-shakes and smoothies.
Preparation: all ingredients are placed in a cocktail blender and mixed until smooth. The amount of ice added significantly affects the cocktail.
Well-known cocktails prepared using a blender:
Pina colada;
Frozen Daiquiri;
Frozen Margarita.
Shake — Shake method
For this, you will need a shaker.
This approach is used to thoroughly mix ingredients such as syrups, alcohol, eggs and liqueur, and is also useful for cooling and diluting the drink.
Preparation: Shaker must be filled 2/3 with ice, then all other ingredients should be added and actively shaken until thoroughly mixed. It's important to pay attention to the amount as the ice will melt quickly and dilute the drink.
Traditional shaker cocktails:
Margarita;
Martini;
Cosmopolitan;
Blue Lagoon;
Irish Martini with Baileys.
Construct — Build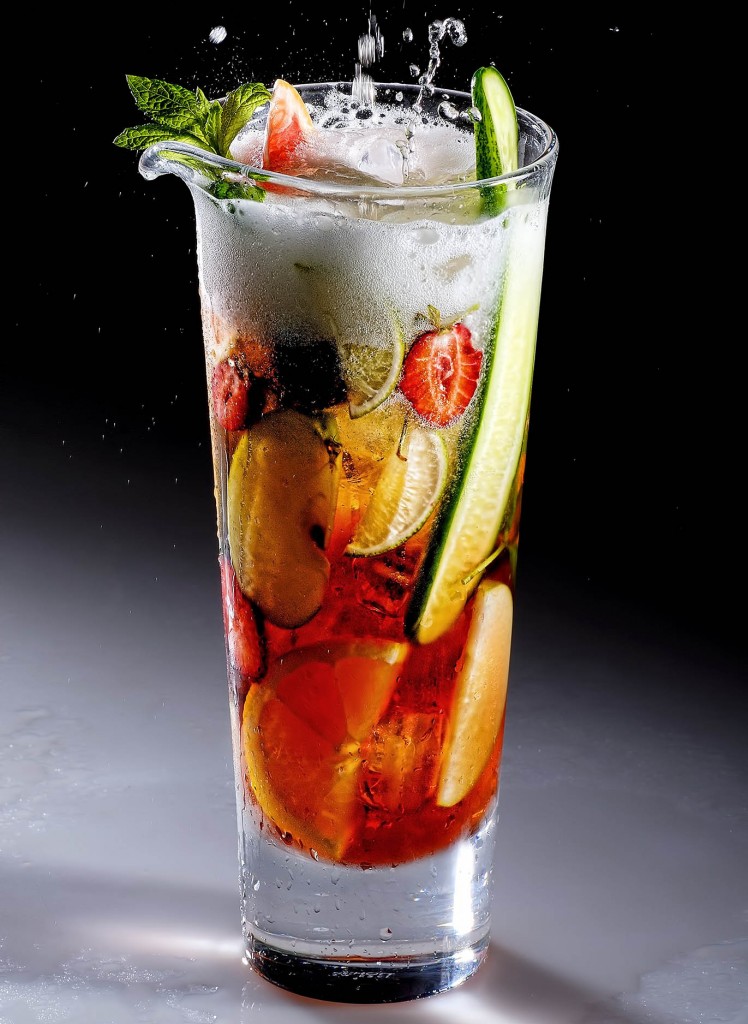 This method is used to prepare simple cocktails (strong alcohol with water/juice) and for more creative concoctions such as layered drinks and cocktails with berries, spices and herbs.
The main method: fill a glass with ice and then, in turn, add spirits and water or juice. All the ingredients can be mixed with a bar spoon or stick. Liquors do not work well with this method due to their high density.
Examples:
Bloody Mary;
Cola vodka;
Cola with whisky;
Gin and tonic.
Layering method: First you will need to know the density (the percentage of sugar in the drink) and the alcohol percentage. For uniform layers, you will need a bar spoon and some skill. This is often the method used to create your favourite shots.
Examples:
The pressure method (Muddling): For this, you will need a pestle. The glass and solid ingredients are placed in a pestle choke called a muddler. After squeezing juice into a glass filled with ice and adding the remaining ingredients, everything is stirred together with a spoon and served.
Examples:
Stir — Stir Method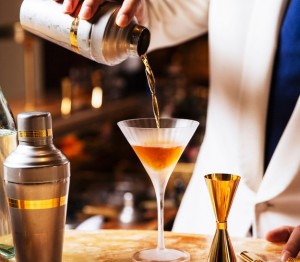 A simple technique used to create cocktails from easily mixed components and most often used for cocktails with three or more ingredients. These cocktails are often served chilled, but without ice.
Preparation: Place ice cubes into a glass then gently pour in the remaining ingredients and stir well with a spoon using circular movements until everything is mixed and cooled. The mixed ingredients are then filtered into a glass using a special strainer (Steiner).
Cocktails prepared by Stirring:
Recipes for all the traditional cocktails can easily be found on the Internet, but if you want to try something different, with unique ingredients, it's much better to visit one of the many welcoming bars of Cyprus.