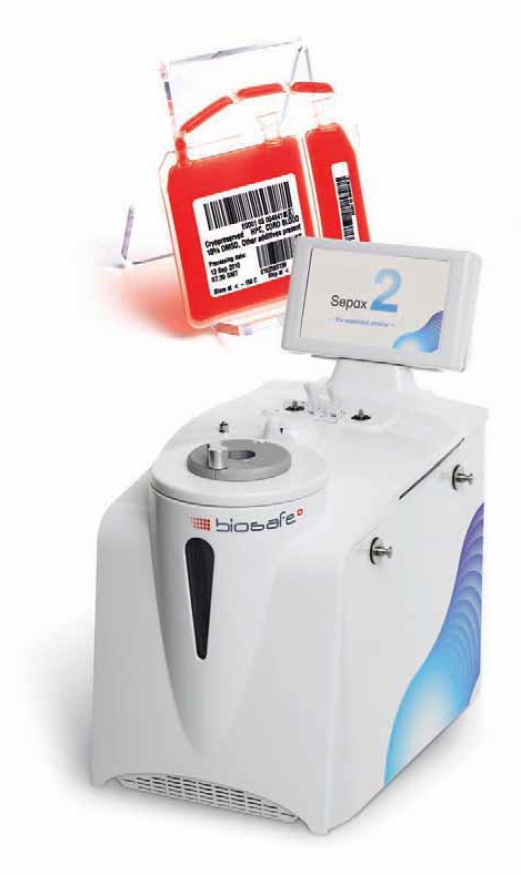 Lifeline was established in the UK in 1994, and has been operating in Cyprus as a regional umbilical cord blood and tissue bank since 2002.
Lifeline, as a family bank, provides expectant parents in Europe, the Middle East, North Africa and the Gulf region, the opportunity to save the umbilical cord blood and tissue stem cells which have been proven to be a lifesaving biological material.
Lifeline was established by prominent scientists with a shared vision, to offer high quality services for the storage of umbilical cord blood and tissue stem cells of newborns.
Quality is achieved by ensuring traceability throughout all procedures, innovating for the enhancement of the quality of the cell therapy products and implementing procedures for the establishment of the safety of all cellular therapy products cryopreserved.
Lifeline's Scientific Advisory Board is comprised of internationally renowned professionals who overview the company's scientific activities and provide support to the team of experienced scientists.
Lifeline's international network is comprised of local collaborators working under Lifeline's Quality Management System distributing the services in Romania, Malta, Lebanon and Jordan.
Carefully designed logistics are in place to ensure the safe and timely delivery of the biological samples to Lifeline.
Processing, testing and cryopreservation of the biological material is performed at Lifeline's state-of-the-art facilities in Nicosia, Cyprus.
Lifeline's Services
Umbilical cord blood;
Automated cell separation technology;
Cord fabric LifeCord.
Advantages of the LifeCord method
Thanks to the innovative method it is possible to cleave cord tissue cells, which can be stored as individual cells rather than tissue segments.
Freezing of individual cells is a proven practice, already used for long-term storage of cord blood stem cells. According to reliable scientific data, the storage of segments of cord tissue results in significant reduction in the number of viable cells when thawing*.
By using the LifeCord method:
Tissue can be cleaved into single cells, achieving better cryopreservation.
Special means for splitting the fabric are not used. The use of special tools used by other methods may alter the biological properties of the stored cells.
Two stored umbilical tissue products, each of which contains different types of cells, that can select the future or a product according to the need, and only LifeCord provides this method.
For this innovative method LifeCord received an award for innovation in 2010, and was patented in 2014 (US Patent Office US8900863B2).
Accreditation
Lifeline has received approval, licensing and accreditation as an agency for the collection, procurement, testing, processing, storage, distribution and import of cord blood and cord tissue of the Ministry of Health in accordance with the instructions of the legislation of the Republic of Cyprus – Law 187 (I) 2007 (click here to view certificate).
Laboratory of Cellular Therapy Lifeline supports international standard CYS: EN: ISO 15189: 2012 – Accreditation for all areas relating to maintenance of work on cell and tissue analysis and cryopreservation.
Lifeline Operation, in respect of all services related to the umbilical cord blood, is AABC accredited. Standards organizations AABK developed by scientists, researchers and doctors who are specialists in this field, the aim of which is to implement proper medical practice, donor safety and effective treatment for patients-recipients.
Processing, testing and cryopreservation of biological materials are conducted in an advanced laboratory in Nicosia.
Storing cord blood in Cyprus
Umbilical cord blood is the blood that remains in the placenta and umbilical vein after childbirth. This material comprises hematopoietic stem cells. The basis of the body's immune system and other blood cells are hematopoietic stem cells.
Today, cord blood stem cells are used to treat about 80 diseases, such as anemia, leukemia, metabolic disorders, and others.
Stem cells can be used for possible treatment of the child from the umbilical cord blood from which they were taken, as well as for the treatment of relatives of the baby.

Storage of umbilical cord tissue in Cyprus
Umbilical cord tissue can also be used in treating many diseases. Tissue is collected from the umbilical cord blood at the same time. The fabric comprises a different type of stem cells called mesenchyme stem cells (MSCs), different from umbilical cord blood.
Mesenchyme stem cells have a variety of unique features such as the ability to suppress inflammation of damaged tissues, highlight the secretion of cell growth factors which help in tissue repair. In addition, mesenchyme stem cells can be used as material for transformation in different cell types, such as bone, nerve, cartilage and fat.