In the Republic of Cyprus currently, all vehicles older than four years of age are subject to mandatory technical inspection for compliance with safety requirements, and the level of emissions.
M.O.T. in Cyprus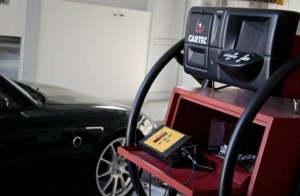 Oratis & Spanias Auto Check offers services for vehicle inspection in their new building, with its advanced workshop and comfortable waiting room.
The cutting-edge technical car inspection centre, Oratis & Spanias Auto Check, is located on the main road to Fasoula Village, near Mesa Geitonia in Limassol, and conducts checks and certification of vehicles weighing up to 3.5 tonnes (3,500 kg).
Proper inspections ensure the safety of both driver and passengers, which is a priority for the Oratis Auto Check company.
Technical inspection of the car in Cyprus includes:
Checking the level of emissions;
checking brakes;
checking of vehicle suspension;
testing of steering;
Visual control of lights, tyres, brakes, and so on.
Note that:
Vehicle registration in Cyprus is impossible without an M.O.T. certificate (Technical inspection).
The car's owner is responsible for the passengers safity.
Road tax in Cyprus is not valid without an M.O.T certificate.
During the absence of road tax or M.O.T., the owner of the vehicle can face penalties.
Without M.O.T., insurance companies can refuse to compensate any damage caused to the vehicle.
M.O.T. In Cyprus
The procedure of checking the technical condition of the vehicle usually takes minimum 20 minutes.
M.O.T. certificates in Cyprus are issued for two years at certified stations. The test results are electronically transferred to the Department of Road Transport of Cyprus (DoRT).
At present, inspection is not required for motorcycles and tricycles.
Photo Gallery