The history of Seccom Ltd.
Seccom Limited, office furniture,  was established in 1989 in Nicosia, and quickly became the exclusive distributor of reputable German and Italian ergonomic office chairs.
At the beginning of the 1990's, the company expanded its activities by importing and distributing home furniture, restaurant and cafeteria chairs and garden furniture, whilst enhancing its office furniture business with the addition of desks.
In 1998, Seccom was the first company in the field of furniture suppliers in Cyprus to be awarded the ISO9001 Quality Management Certification.
In October 2004 Seccom relocated to the new, wholly owned, office and showroom facilities at 68, Athalassa Avenue in Nicosia.
The company also owns a warehouse in the Industrial Area near Nicosia, where assembly and repairs are done by competent staff.
Clients and projects
The retail customer list comprises a large number of individual regular consumers.
Seccom is also one of the main suppliers in the projects and contract market, by offering complete mobile furniture packages to major accounts in both the private and public sectors.
Seccom's showroom
Furniture is something that one cannot really buy on line. The comfort, quality and other factors can only be determined by examining it in the showroom.
The experienced Sales Advisors can help with you with any specific requirements you may have.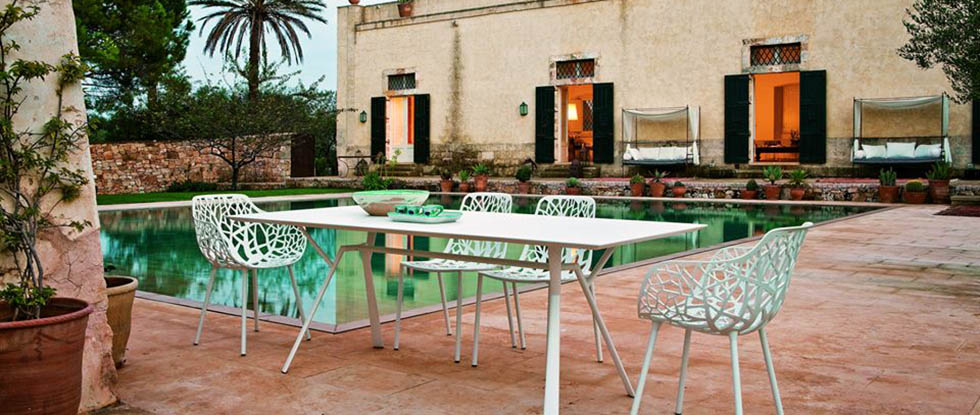 A range of products in Nicosia showroom :
Office furniture in Nicosia
Here you can find any type of reputable German and Italian ergonomic office chairs, conference and seminar tables and executive desks, reception systems, screens and partitions.
Home chairs and tables
This category is represented by a variety of kitchen and dining room chairs and tables, sofas and beds
"Corner" Garden and Outdoor Furniture
In the showroom you can also find furniture that can be used in covered areas as well as outdoors in the garden. The structures are mainly aluminium electrostatically powder coated, or stainless steel (special grade for use outdoors).
The seats and backrests of the chairs are equipped with cushions, or formed by "slings" (mesh fabric made of polyester yarns and coated with vinyl). The tables are either made from aluminium or have durable teak wooden tops with an aluminium structure.
Outdoor Fast furniture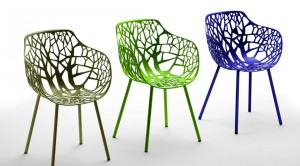 Seccom also provides innovative, modern and sturdy Fast furniture for use outdoors.
Fast items, tables and chairs, are painted white or metallic grey. By special order a wide variety of other optional colours is available.
Acoustic Systems in Cyprus
In the Seccom showroom in Nicosia you can also find a contemporary collection of acoustic panels and sound absorbent lighting systems by Gaber®.
The collection is the favourite choice of numerous interior decorators and architects, used in private homes as well as in offices, hotels, restaurants, hospitals, schools, breakout and public spaces.
Outback-Australia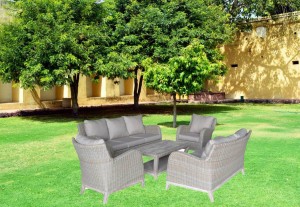 has designed the new garden furniture series called "The Garden and Leisure Furniture Collection".
The innovative, smart and ergonomic designs ensure users' comfort and pleasure. The series feature is the mixing of quality weave with wood from wellmanaged forests for the frames and legs. The sofas and armchairs are equipped with cushions.
All OUTBACK furniture are for use in covered spaces outdoors.
Please see leaflet HERE.
Photo Gallery