Everybody tends to strive to create maximum comfort in their home. Therefore, the selection of furniture, frames and interior design receives increased attention in Shakides Wood. Of course, interior designing is fascinating, but not all people are able to realize their own ideas, without help from the experts.
Interior designing is the organization of the space of your home, where you will be comfortable to live, to work, to receive guests or relax with your family.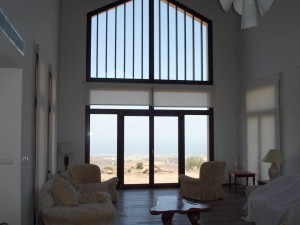 The word "design" can be translated to English as "plan" or "intention". It is what you plan to surround youself in everyday life. In fact, your design is a projection of your own "I" on the environment, which should not only give comfort, but also form a favorable atmosphere.
The main purpose of each of the projects in Shakides Wood is to find out the client's intention, the formation of a project that will offer the customer inviolable privacy, to bring balance, harmony, tranquility in the style of Zen in the design of the space, in whatever style the client wants to implement on the project: classic or modern, urban or rustic, ethnic or minimalistic, reflecting the traditions of Cyprus and the Mediterranean style.
Shakides Wood was established as a family business in 1970. Since then, the second generation of the family implements solutions for the production of natural furniture and the creation of interiors, acquiring considerable experience and knowledge during this time. The second generation of the family members started work in 1994, winning the trust and respect of customers, creating functional and decorative objects in the living room, using knowledge to create interiors in international trends and in the Cypriot design standards premises.
Photo Gallery