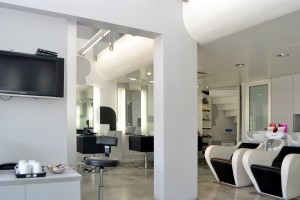 Planning an exciting and glamorous wedding in Limassol, Cyprus? Are you worried you won't be near your favourite hairdresser to create your dream style, but still  want to look as gorgeous as possible? Whether it is an elaborate up do or a sleek sophisticated chignon, have no fear. There is a hairdresser's salon in Cyprus whose staff is very experienced in creating beautiful styles for your dream wedding day.
The staff at Stratos Art Hair Studio hair will come to you to your hotel room or you can come to us to our salon where we will work to achieve the style you really want. We will create your dream wedding hairstyle and the perfect makeup application from photographs or magazines or just from our imagination.
Our skilled professionals are also highly trained on the newest trends of colour techniques and style design. We will blend art with science to create an ultimate look for you whether it's a radical up do for your wedding or colours and cuts for your everyday life. We will work on your distinct hair type, facial shape and life style.
Our salon also stocks a full line of the best luxury products to cater for your styling needs, including colour treated hair, over processed  and sun damaged hair.
Services
High Quality and Hi-Tech equipment
Hai Dyeing
Evening Hair styles
Up-to-date Hair fashion Stylists
Bridal Hair Styles
New Colour Techniques
Specialized haircuts for both genders