About Stylianos Houvartas Pharmacy
The Stylianos Houvartas Pharmacy is situated in the Germasoyia area in Limassol.
At the pharmacy you will find a wide range of products, and the professional staff will welcome you with a smile and  assist you with any queries you may have.
Pharmaceutical products in Cyprus
Stylianos Houvartas Pharmacy in Limassol has a wide range of pharmaceutical products.
In addition, you will find personal hygiene and child care products, branded cosmetics and a variety of medical devices.
Personal hygiene products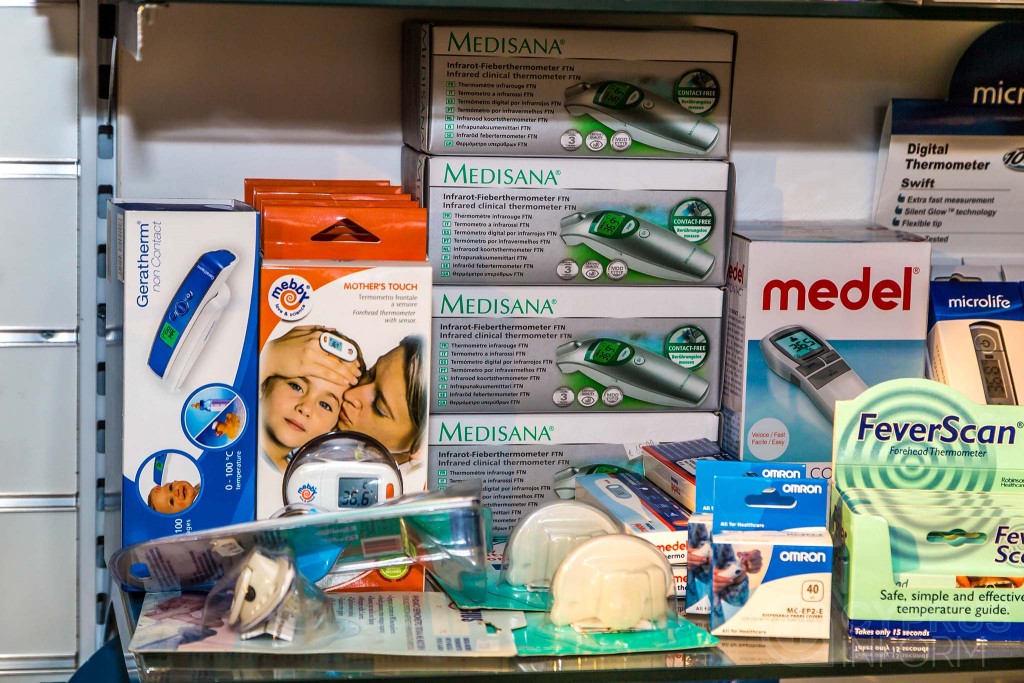 Here you will find electric shavers, electric toothbrushes, electric blankets, as well as manicure items, scissors, hairbrushes, hair clips, and even shoes!
Electronic medical devices
As for electronic medical devices, the pharmacy has a wide range of thermometers and blood pressure monitors.
In addition to these you will also find bandages for the hands, knees, neck and for back support.
Baby care products in Cyprus
Proper medical care for children, including daily hygiene, is one of the most important parts of a baby's life. To help new parents cope with this responsibility the Pharmacy is equipped with  special children's care products.
If you have recently become a new mom or dad and are looking for children's' care products in Cyprus, just come to the Stylianos Houvartas Pharmacy and you will find everything you need for the care of your child: nappies, lotions, powders, bottles for babies first feed and a variety of different colourful dummies and nipples.
Everyone wants the best for their child, that's why all the baby hygiene products in Stylianos Houvarta Pharmacy are top quality.
Pharmaceutical compounding in Cyprus
Stylianos Houvartas is the only compounding pharmacy in Cyprus offering compounded medications, which are made on prescription.
Pharmaceutical compounding is the creation of specific medications to fit the particular needs of a patient. The medicines are created according to the prescription of the medical practitioner, by combining certain amount of ingredients and using special tools. compounding pharmacists combine or process appropriate ingredients using various tools.
Personalized drugs can be prepared for patients of different age groups according to their health conditions and prescribed treatment plan.
Advantages of individually prepared medicines
The most important reason why individually prepared drugs are being prescribed is the patient's intolerance or sensitivity towards the components of readymade medicines available at the regular pharmacy. It may include allergic reactions to dyes, preservative or certain components, difficulties swallowing tablets or capsules etc.
Compounding pharmacists are able to adjust medicines to patient's needs by making certain changes to the manufactured mass-market medications:
Eliminate or lower the amount of preservatives, dyes or other components;
Disease or increase the dosage of active components depending on patient's age;
Create alternative forms of drugs, such as lozenges, troches, gels, liquids and candies;
Add flavors for certain taste, easier use and better ingestion.
Pharmaceutical compounding offers a solution to patients, who require certain types of medications, which have been discontinued by pharmaceutical companies or experience a shortage of their regular medication.
Professionals of Stylianos Houvartas pharmacy are highly qualified and trained in the science of compounding and have undergone a special training in use of the specialized pharmaceutical compounding equipment.
Gourmet Grocery Cy Gifts
Stylianos Houvartas Pharmacy offers exclusive Greek products from the Gourmet Grocery. The company provides unique luxury items to please every one of its customers.
The award winning produce from Greece is high quality and organic. Each item, once carefully selected, is then packaged to the customer's requirements.
Skin Care in Limassol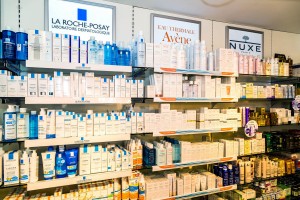 The sun shines in Cyprus most of the year, and rainy days can be counted on the fingers of one hand. In winter and spring the island can sometimes suffer from wind and dust storms. You may not notice your skin is suffering, but the elements can affect the condition of it more than we imagine.
That is why it is important to think about special skin care, taking into account all the peculiarities of the local climate. And not only in summer, but throughout the whole year.
Cleansing lotions, moisturisers and sunscreens – these and many more skin care products will help you protect your skin from drying and premature aging.
Natural cosmetics in Limassol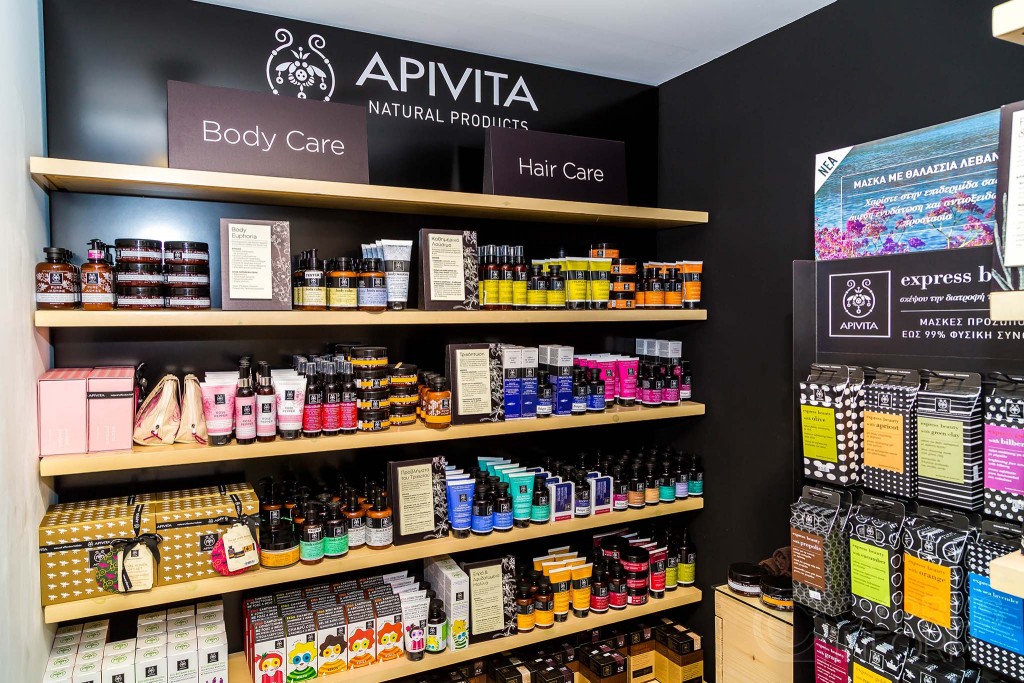 Make up is there for the daily beauty regime, emphasizing unique qualities, highlighting  facial features and getting that perfect look.
Mascara, eye shadow, blush, foundation, powder, lip gloss and lipstick, serums and capsules for hair growth, natural shampoos and conditioners, many colours of nail polish and many more beauty products can be found here.
In the Stylianos Houvartas Pharmacy you will find only quality branded cosmetics such as L'oreal, Ahava, Orly, Apivita and others.
Visit the Stylianos Houvartas Pharmacy – you won't regret it!
Oxidative stress test
Oxidative stress is an underlying cause of cancer. To prevent this disease and help practitioners identify underlying causes and perpetuating factors for many clinical disorders and help to customize specific treatment programs you must pass a Oxidative Stress Test.
Visit us now for your Personal Oxidative Stress Test!
15% discount for cosmetics for Cyprus Inform cardholders!
Photo Gallery